For me, a huge part of feeling good comes from having good health. It's a lifestyle, and one of my "health hacks" is to incorporate one ingredient that has many benefits. My go-to is Vitamin C. I love it. It's known for its immune-boosting potential, but that's just the tip of the iceberg. It plays so many roles in our overall health and is found in many of my favorite fruits and vegetables, so it's easy to incorporate into a daily routine. And best of all, combining vitamin C and skincare can help you get that youthful glow! Here's everything you need to know.
Vitamin C: Bountiful Benefits
Vitamin C, aka ascorbic acid, has great benefits for both the body and the skin. Here's how you can make sure you're getting enough of it.
Where Can I Find Vitamin C?
1. Back to Basics with Oranges
Oranges are everyone's go-to for a daily dose of vitamin C – and for good reason. They're readily available, boost your immune system, and since one orange contains almost half a cup of water, they're super hydrating too! Citrus fruit is generally a great source of vitamin C.
2. Chili Peppers
This hot little flame provides more vitamin C than an orange! In fact, the green chili has more than the daily recommended intake – so there's more than enough to go around. Chili peppers are also packed full of other vitamins and nutrients, so if you can handle the heat, it's worth adding it to your diet.
3. Papaya
This tropical fruit is a must-have. It's high in antioxidants, of which vitamin C is one, but it has other types too. Antioxidants help prevent certain diseases and are great for your skin. I love papaya – it tastes amazing and is extremely versatile – fantastic in smoothies and a great reminder of an island paradise!
4. Kale
If you're searching for reasons to add kale to your diet, here's one! This superfood contains a ton of vitamin C and lots of iron. Throw some kale in your salad, bake it to make kale chips, or blend it in your smoothie. There's no reason you should miss out on this powerhouse leafy green!
5. Strawberries
Strawberries are high in antioxidants, including vitamin C which is also essential for producing collagen – great for the body and your skin! These rosy fruits are lovely on their own, in a smoothie, or dipped in chocolate!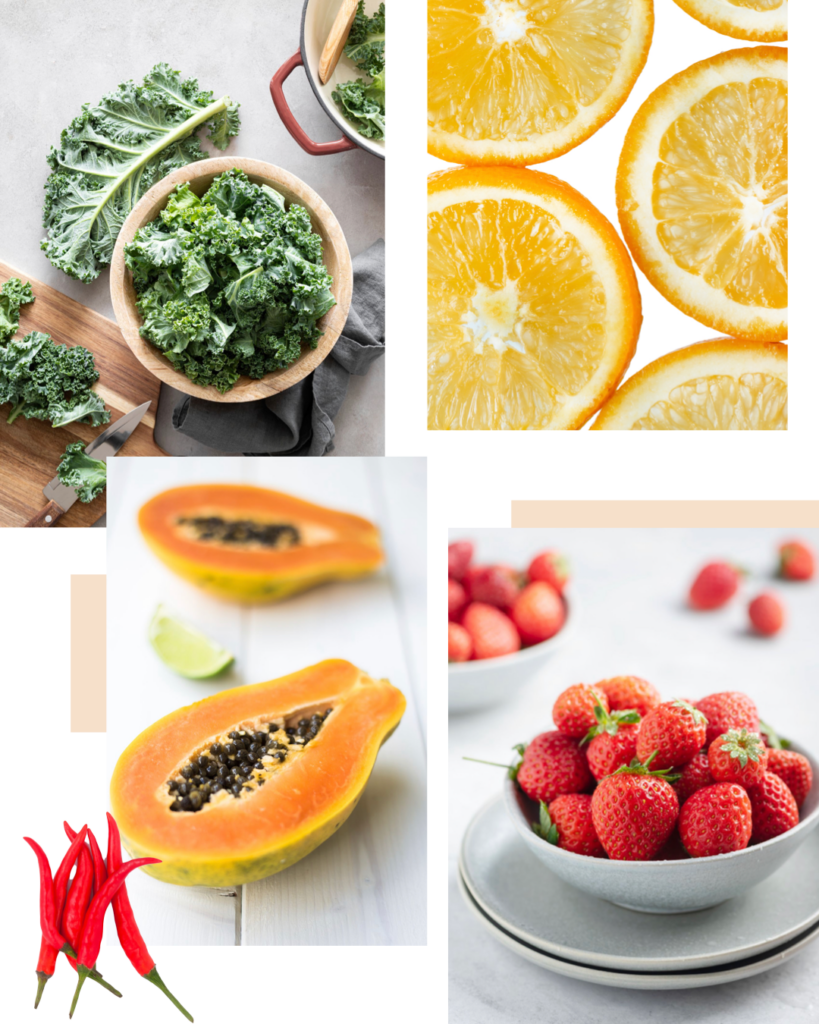 Vitamin C (Self) Care
Taking care of your health is self-care, but to get the most out of vitamin C for skincare, you also need to apply it directly. If you're looking for ways to pamper yourself with this essential vitamin, there are some fun, spa-worthy options (wrinkle-free skin here we come)!
To add vitamin C to your skincare, make sure to buy products that have good amounts of it from brands like Glow Up Beauty. Whether it's cleansers, toners, moisturizers, serums, eye creams – or facial masks, bubble baths, lotions, and oils, look for options with vitamin C as a main ingredient to:
Brighten skin
Reduce wrinkles
Increase collagen production
Help with scar healing
Even skin tone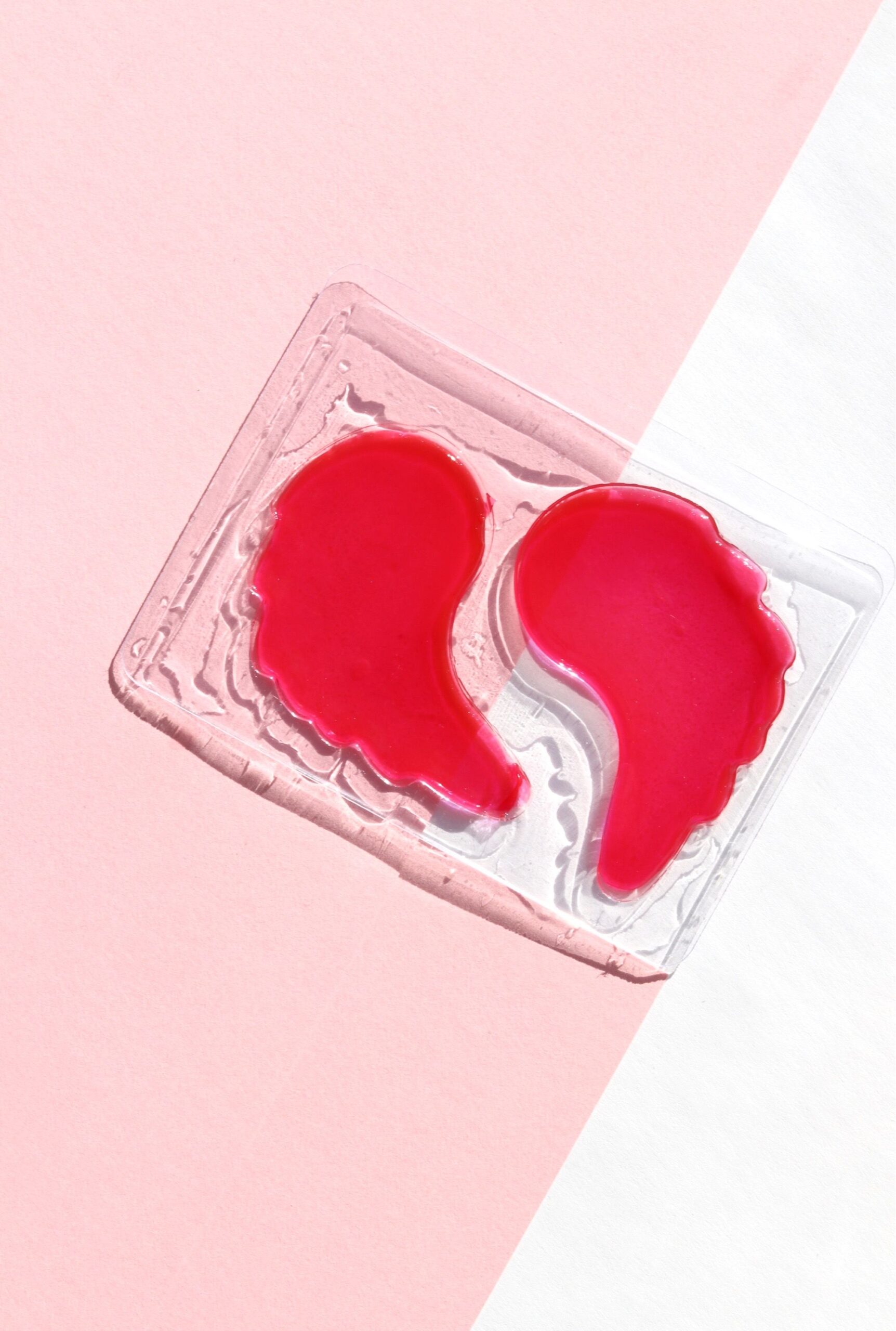 All this without affecting your beautiful, natural pigmentation. I don't know about you, but I'm not saying no to a natural ingredient that can give me all these benefits! I especially love serums because they're potent and target your problem areas best.
While treating yourself, don't forget to light your favorite citrus-scented candle (hello aromatherapy benefits) and sip on a vitamin C-packed drink like strawberry lemonade or mango juice for a relaxing, rejuvenating experience.
Vitamin C: A Beauty Must-Have
Not only does Vitamin C have several uses, but it also works with other nutrients to help improve the health of your body – I love getting many uses out of one ingredient! Plus, because it's naturally available in many different foods, incorporating it into your diet should come easy. A few simple changes to your daily routine can make a huge difference when it comes to looking and feeling great.