My regular readers know that I'm all about maintaining a healthy lifestyle. And one of the best and easiest ways to promote wellness, increase hydration, and support your holistic health is by drinking tea regularly. I've become such a tea aficionado after learning the many benefits of these key ingredients and discovering the absolutely delicious taste of Niche Tea.
With innovative flavors ranging from their rose petal-infused Skin blend to oolong-melded Body mix, Niche Tea makes feeling beautiful, vibrant, and energized a breeze. Read on to find out how to build a beautiful life with Niche tea.
A Little About Niche
Officially the Niche Company, Niche Tea began as the brainchild of Amanda Miles Ricketts. While Amanda was always a tea lover, she began noticing herbs' anti-aging and beauty-enhancing effects after she hit the age of thirty. Hoping to hone in on this age-defying effect, she began self-educating, learning all she could about how to increase the effectiveness of tea's natural powers.
The result of the tea expertise that Amanda cultivated through years of research was a collection of six original tea blends. Primarily, they focused on supplementing nutrition and supporting beauty from the inside out. Moreover, Amanda learned exactly which herbs supported different beauty and health functions. Later on, she combined them to make a truly gorgeous and delicious product.
Which Niche Tea Flavor to Choose?
Niche now offers six flavors that specifically address different aspects of wellness and beauty. Drinking tea is incredibly healthy in and of itself. These key blends make it easier to focus on aspects of your self-image that you would like to improve. Whether it's losing a few pounds, eliminating bags under your eyes, or flushing out your digestive system.
Their six wellness-enhancing teas include:
Skin: Drawing upon the anti-aging and antioxidant properties of white tea, this delicious blend is sweetened and enhanced with hints of hibiscus, dandelion leaves, red clover, rose petals, and elderberries.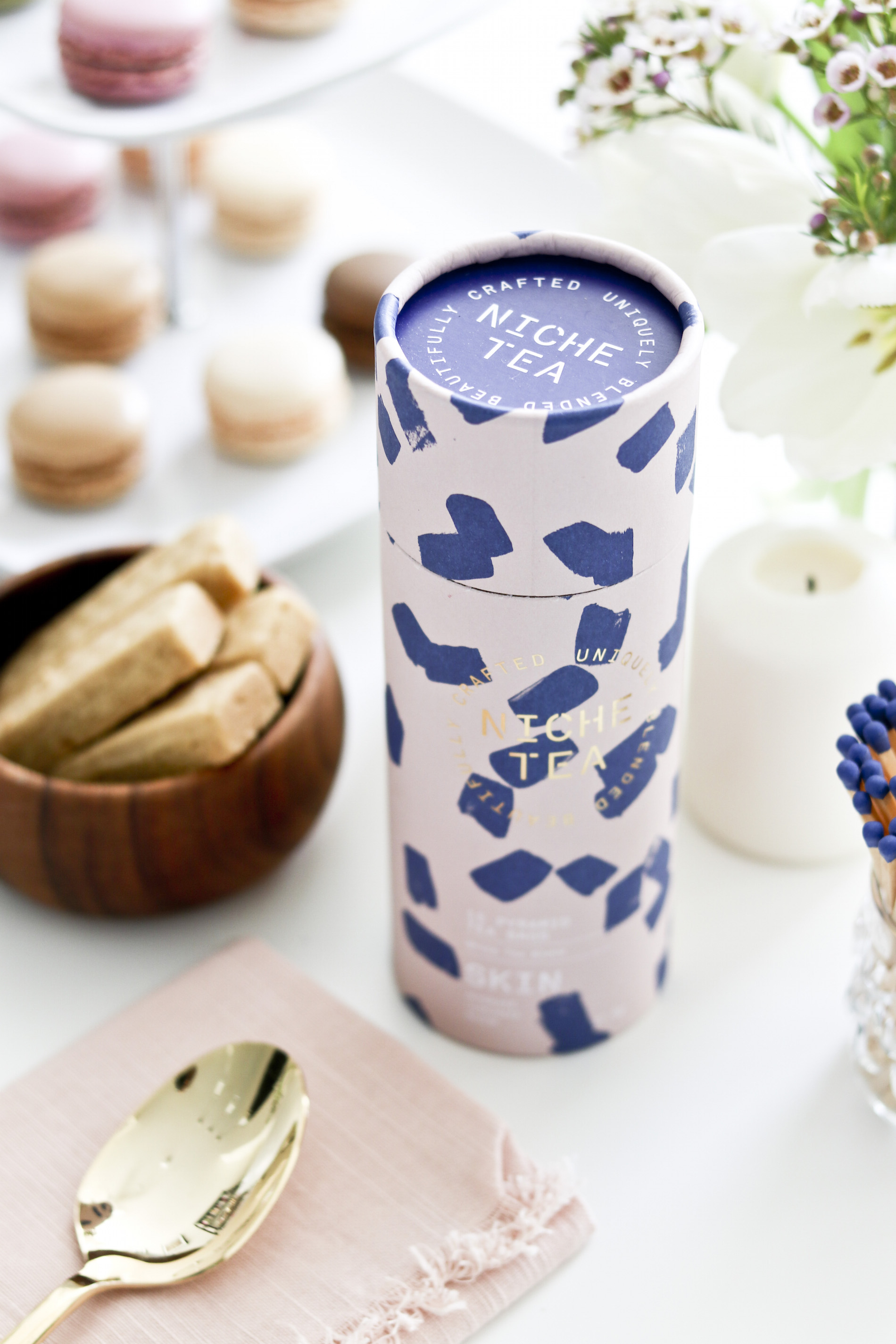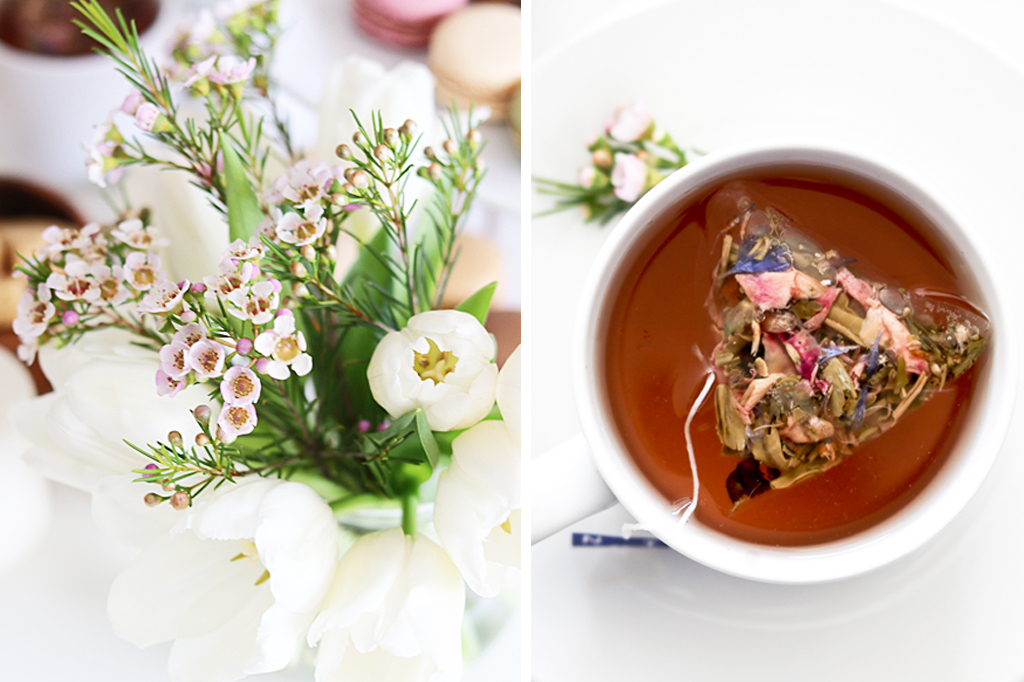 Mind: This blend enables you to energize and revitalize mentally with yerba mate. It's a natural source of mental stimulation and vigor, popular across many Spanish-speaking countries. This flavor includes hints of cocoa shells, cinnamon, lemongrass,  and lime leaves. Gota kola, dynamic elements both stir the mind and tempt the taste buds.
Cleanse: It is perfect for those switching over to tea from coffee. This blend of digestion-supporting peppermint, cleansing pu-erh tea, licorice root, ginger root, fennel seeds, and cardamom will clear out your system. As a result, it will leave you feeling refreshed. Such a great treat for your body after a hard night of partying!
Body: This flavor is designed around the weight loss properties of oolong. It is a traditional and popular Chinese tea that helps boost the metabolism. Added in are ginger root and aniseed, which work to combat indigestion. It has hints of hibiscus, apple, rosehip, cleavers, juniper berries, and orange peel.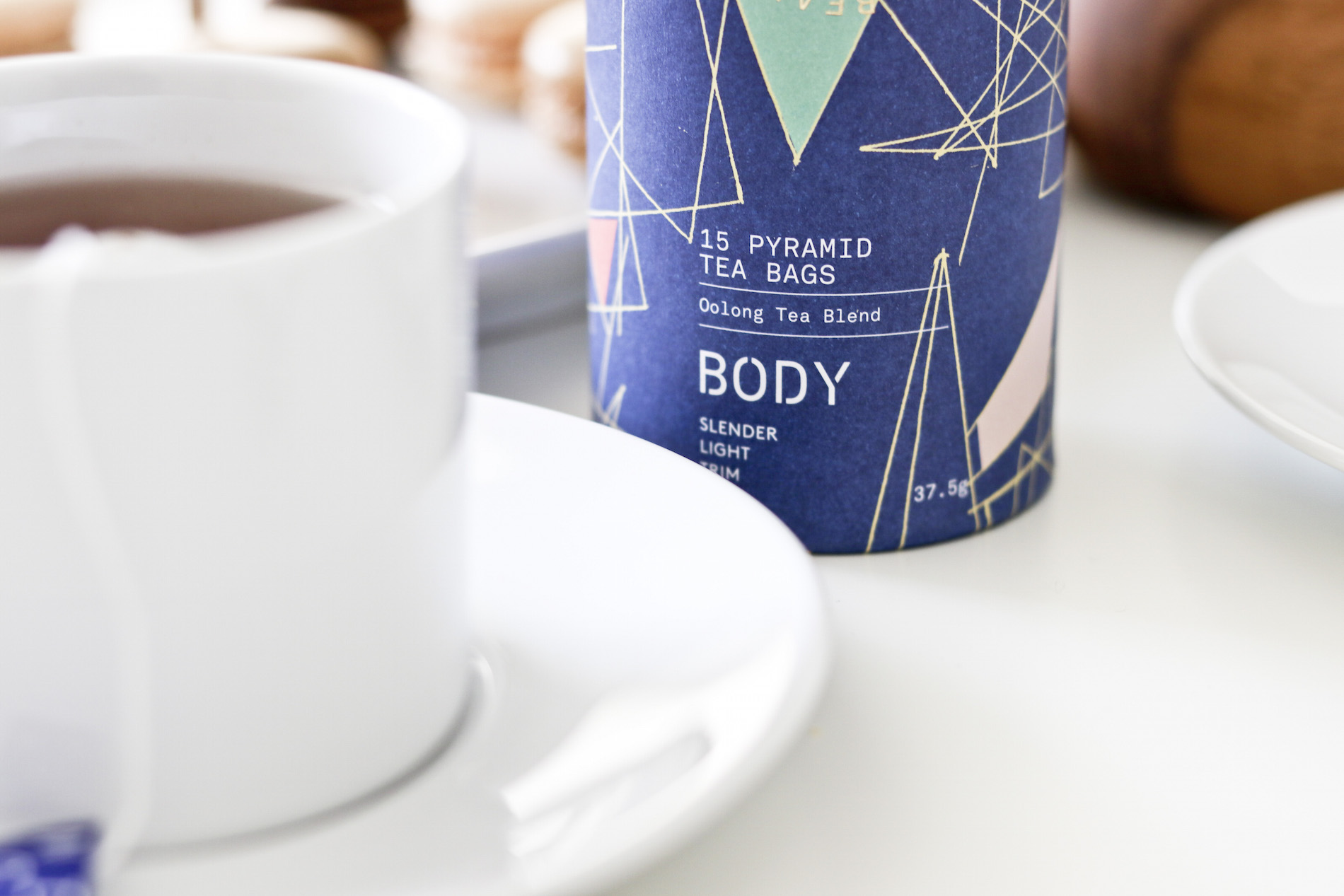 Hair: Peppermint has long been a favorite of beauty experts. It is known for stimulating hair growth and supporting scalp health. This tea harnesses the power of peppermint. Furthermore, it brings in elements of green tea, nettle leaves, schizandra berries, apple pieces, sage, and chili to keep your hair as thick and luscious.
Sleep: Recognizing the benefits of a good night's sleep, Niche has added this relaxing blend of soporific herbs. For example, they include rooibos, lemon balm, chamomile, passionflower, rose petals, and lavender. Furthermore, I highly recommend sipping on this tea in the evening while burning your favorite luxury candle to decompress after a long day.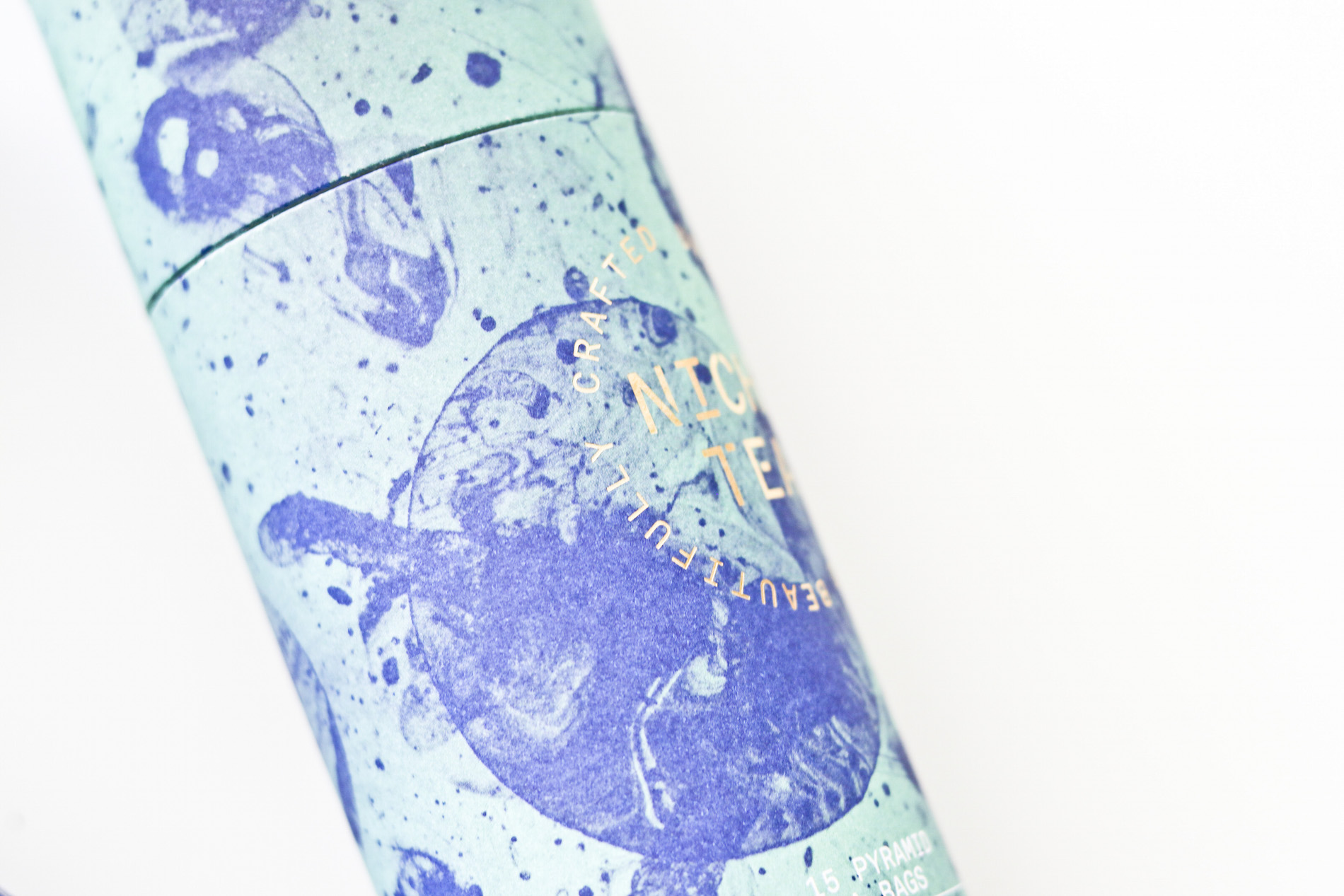 Make a Statement With Your Niche Tea
It doesn't hurt that each of these teas comes in a gorgeous cylindrical container. Frankly, I must admit that it looks absolutely stunning next to any of the other blends. This means that you can buy all six and line them up on your counter. This way, you can enjoy the colorful pop that these accent pieces add to your kitchen.
Best of all? I absolutely love that these teas are all natural and packed in pre-measured triangular sachets with the perfect mixture of tea leaves. I can rest assured that I'm getting the highest quality and most nutrient-rich herbs and spices available!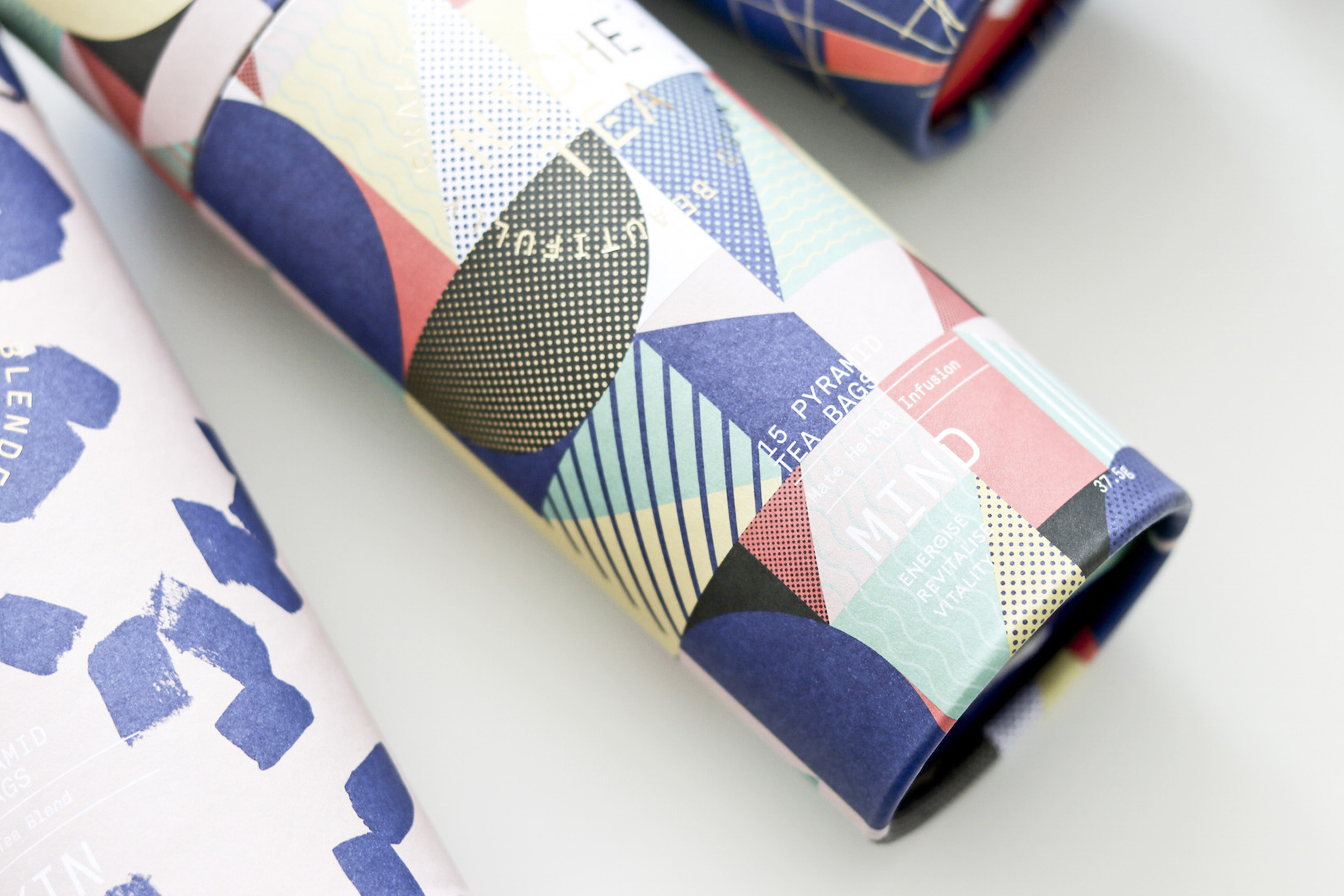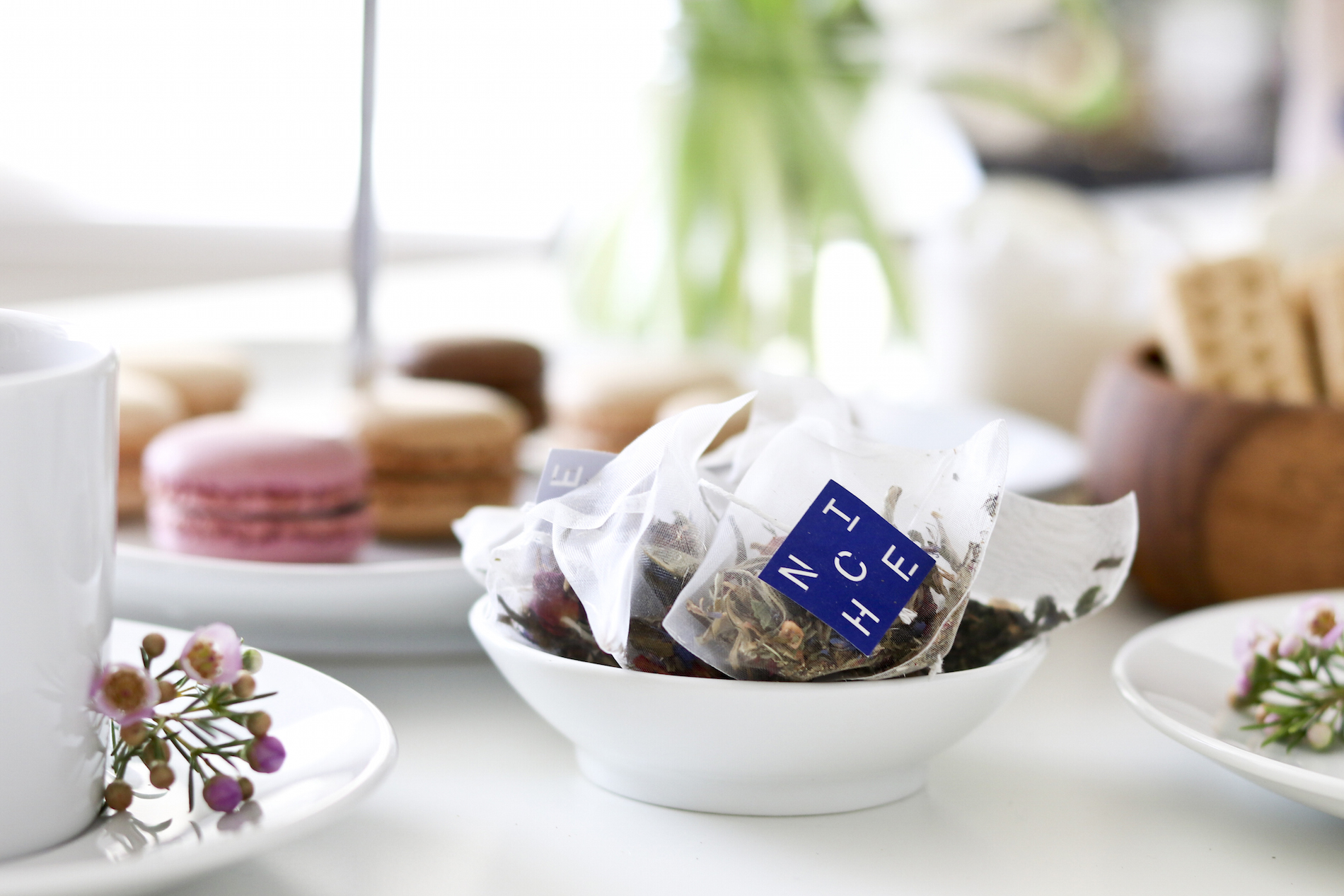 Try Niche Tea today and add an effective and delicious practice to your beauty ritual.