The Intriguing Charm of Abu Dhabi
Fusing breath-taking skyscrapers, cosmopolitan scenes and luxury shopping, Abu Dhabi has an air of grandeur. Like many major cities around the world, this stunning location offers you an array of exquisite attractions, whether you're searching for tranquillity, excitement, or elegance. If you're planning your next escapade or have a layover, relish the opportunity to explore one of the most decadent places on earth and consider visiting these Abu Dhabi landmarks.
Things to do
The Sheikh Zayed Grand Mosque Center
The Sheikh Zayed Grand Mosque Center, adorned with marble, semi-precious stones and chandeliers could easily be the eighth wonder of the world. Holding space for 40,000 people, the mosque offers self-guided walks alongside free tours in both English and Arabic. The dress code is Arabic dress or you can loan an abaya on entrance. This magical experience is even more beautiful at night.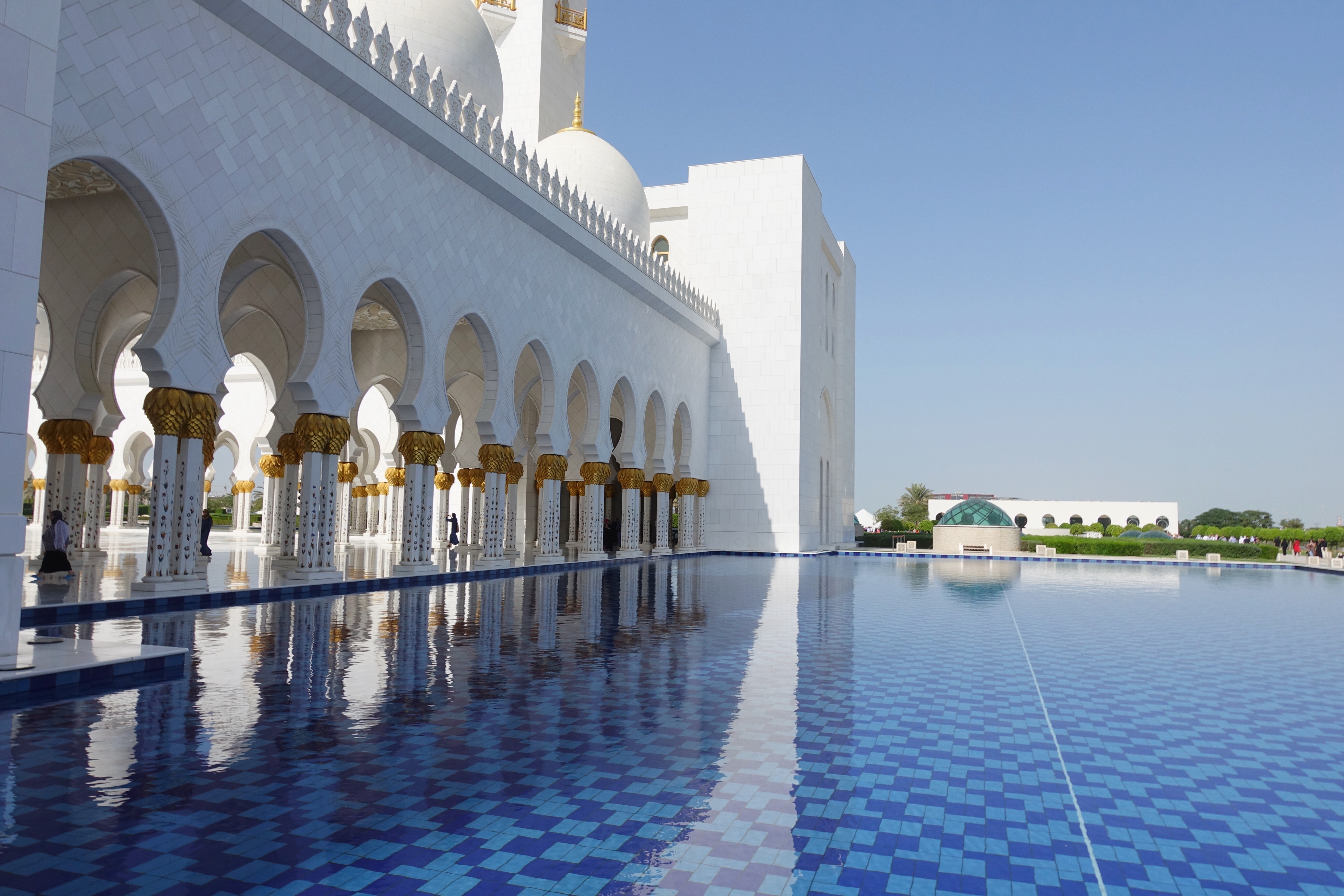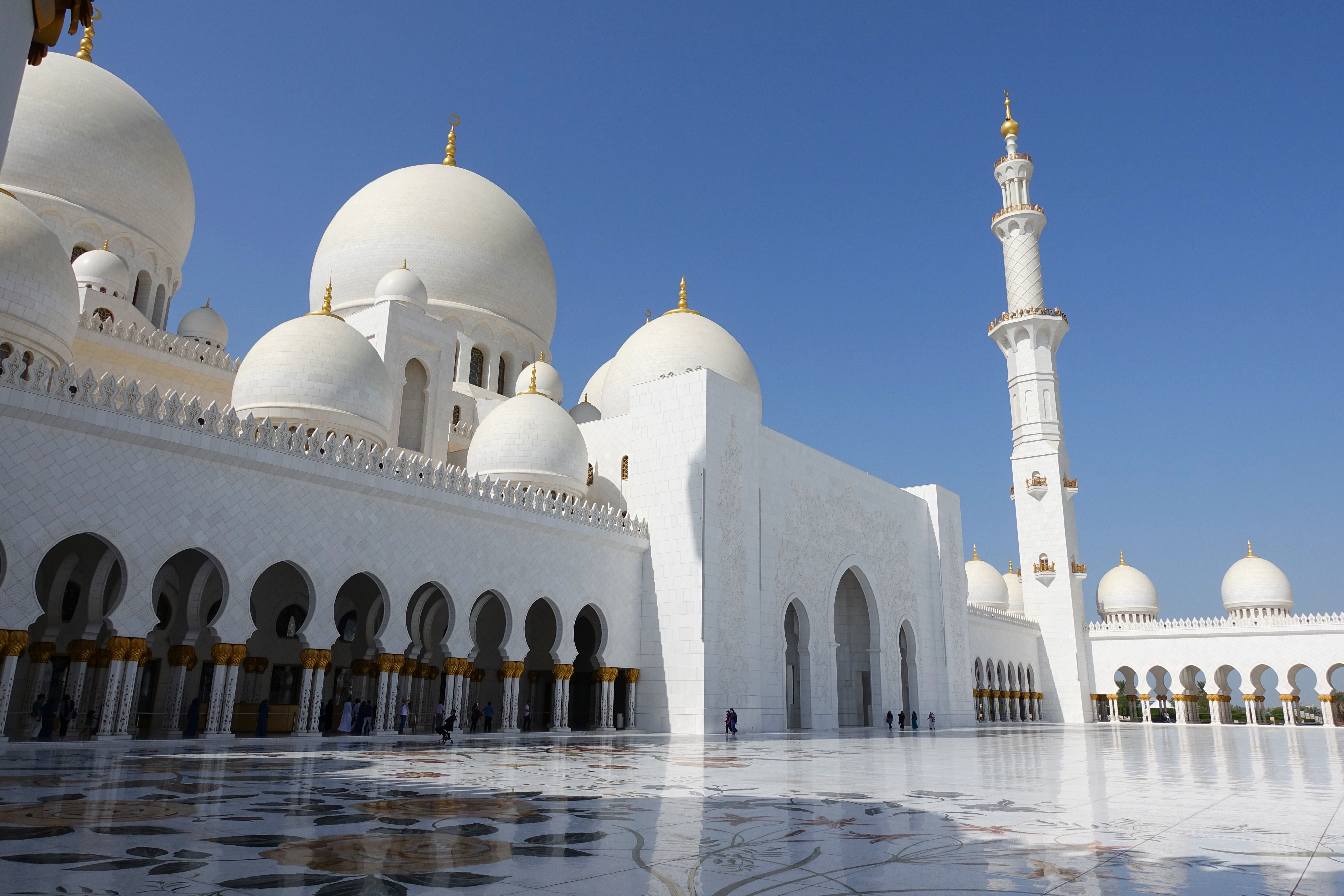 Yas Island
For thrill-seekers, look no further than Yas Island. This exhilarating, adventure land promises attractions that you'll find nowhere else in the city. Live concerts, formula 1 racing and the world's largest waterpark are some of the key attractions to visit. Alternatively, head to a haven of serenity with a spa day or dine in one of the 90 restaurants. The stunning beaches and sensational hotels like the Yas Viceroy make the island an idyllic setting for a vacation.
The Galleria Mall
Located on Al Maryah Island, The Galleria is undoubtedly the home of luxury shopping in Abu Dhabi. Featuring the crème de la crème in designer fashion, brands like Balenciaga, Dior, Gucci, and Lanvin are just a handful of notable names occupying the mall. Grab a coffee at Magnolia Bakery as you explore the finest in retail, or partake in a dining experience at Rosewood or Cafe Milano located inside of the four Seasons Hotel next door.
Art & Galleries
Art is a popular pastime in Dubai so the N2N Gallery is the perfect place to visit. Combining art collections from Abu Dhabi and Europe, the gallery showcases over 170 pieces from 13 artists. As well as viewing sculptures, contemporary art, and paintings, N2N also offers art classes, providing a pleasant opportunity for you to immerse yourself in the local art scene.
And The Louvre Abu Dhabi, opening in 2017 is a universal museum in the Arab world. It's  intended to be a place of discovery, exchange and education.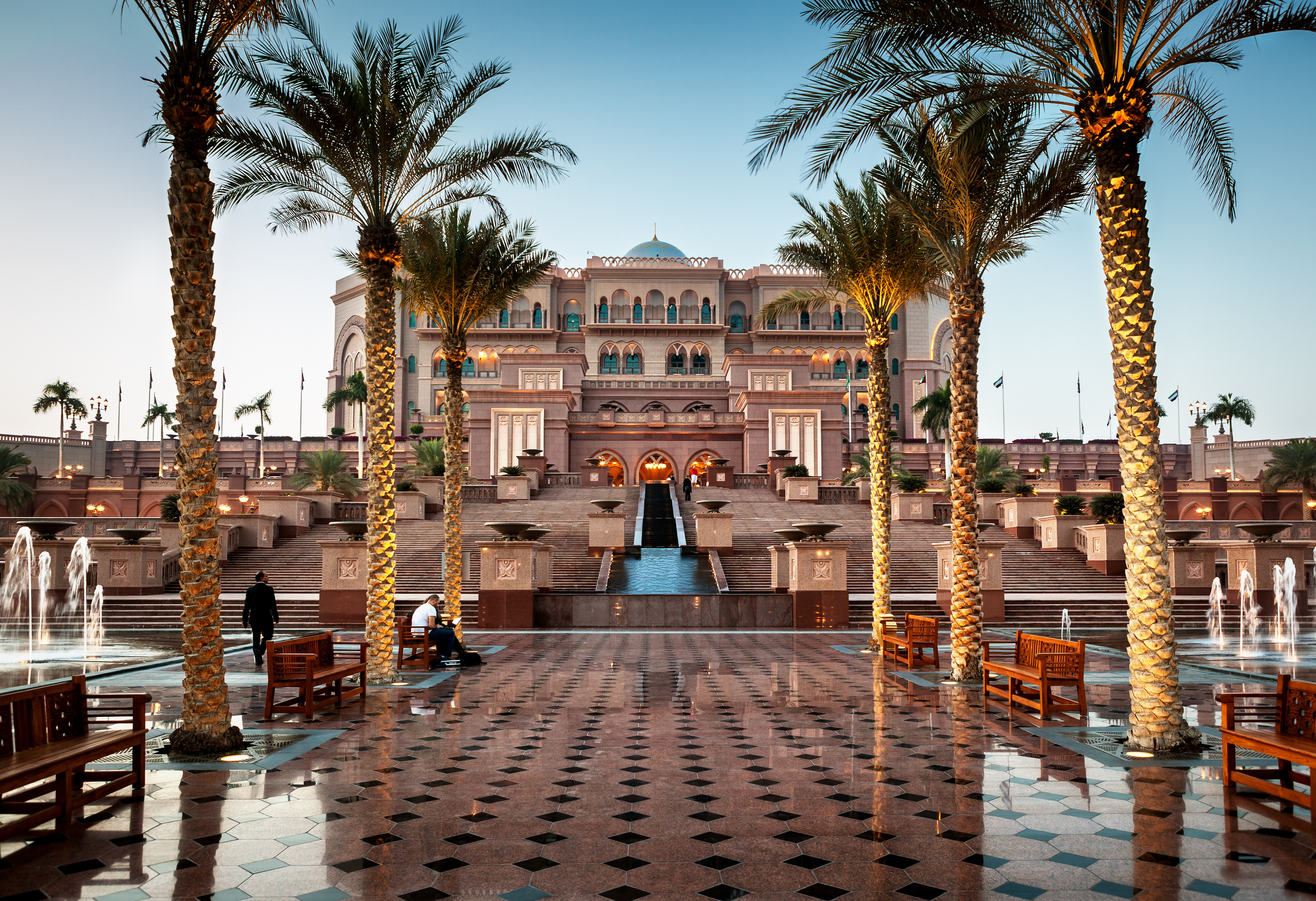 Where to stay
The Emirates Palace
A regal, seven-star hotel, the Emirates Palace is set in 85 hectares of lush greenery and is the world's most expensive hotel. Decorated in marble, silver, and gold with Swarovski crystal chandeliers, the 200 fountains, 114 domes and 2000 staff members make this hotel one of the grandest locations in the city. The world-class caviar bar (all though I don't like caviar) serves a traditional caviar menu with champagne, set against a backdrop of live music, while each room boasts 24-hour butler service, iPad mini, and wi-fi of course. Experience fine dining at one of the 14 restaurants, or relax in the spa and swimming pool.
What to wear
The culture of Abu Dhabi is rooted in Arabic traditions. While nationals of UAE wear traditional dress, visitors are welcome to wear liberal clothing. However, any short or tight clothes may be deemed unwelcome so dress appropriately and respectful.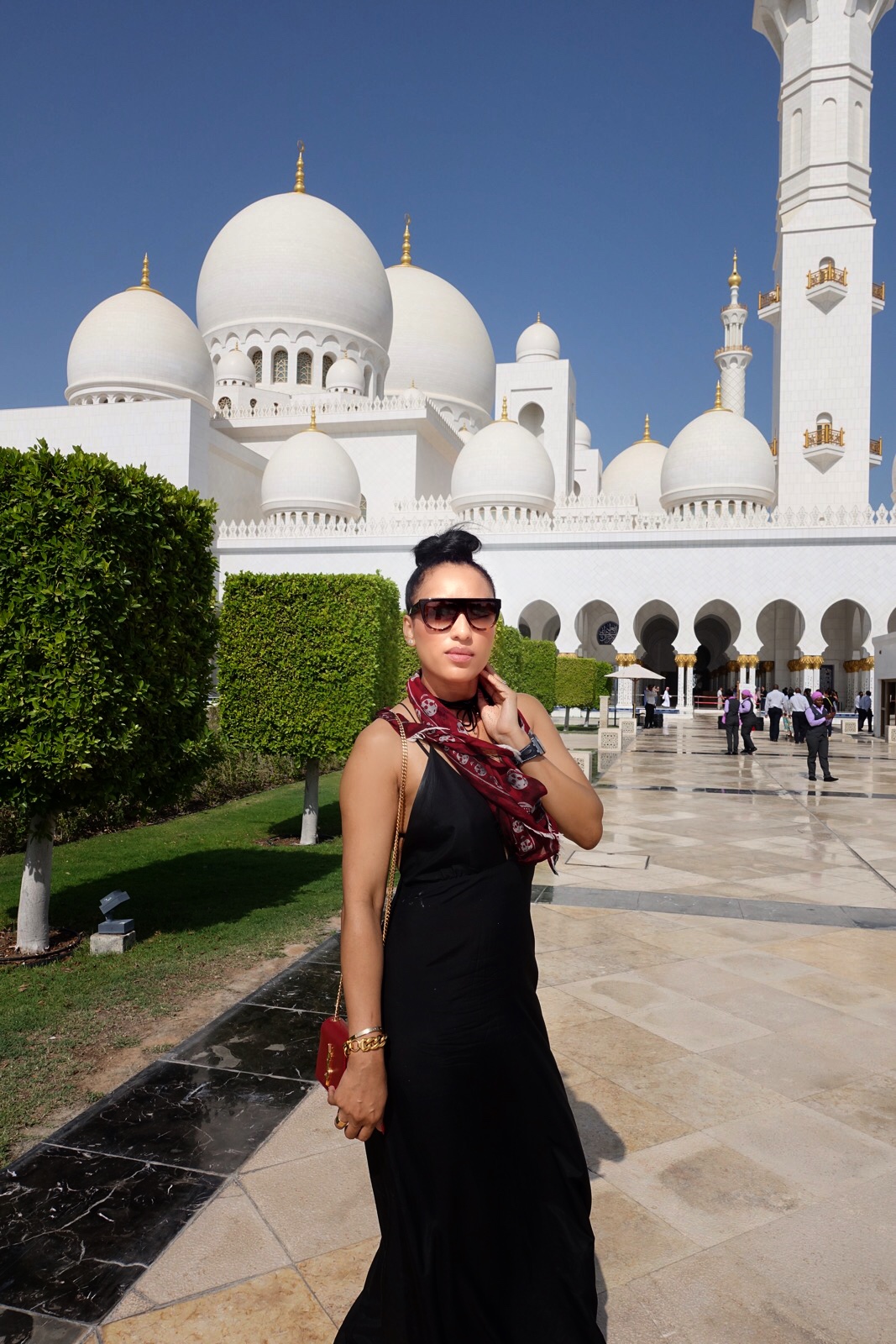 Btw. This is what not to wear to the Mosque (but for shopping perfectly fine)