While I love travelling, sometimes figuring out the best place to go to reignite my passion and satisfy my fashion cravings can be difficult. After all, we literally have the whole world to wade through!
Taking style as my guide, I've put together a list of six fashion-forward cities that are travel musts for 2017. These six hottest travel destinations offer some of the most beautiful, artistic, and fashionable places on the globe. I've already booked my tickets!
Ibiza, Spain
Those who've heard Mike Posner's hit single, "I Took a Pill in Ibiza" know that things can get wild at this gorgeous tourist attraction and party city. While Ibiza is well deserving of this reputation, there is far more to do in this historic town than simply drink and dance. Ibiza is popular among beautiful people from the world over. Also, this island city is known for its breezy bohemian fashion as well. It is a world heritage site featuring architecture that dates back as early as the 7th century BC.
Sip at a classic Mai Tai and browse the shops. Don't miss Charo Ruiz, Ibiza's most famous fashion brand. You'll be able to discover the perfect boho chic ensemble for a night partying under the stars. Plus, the Ibiza Fashion Festival returns this June 9-11!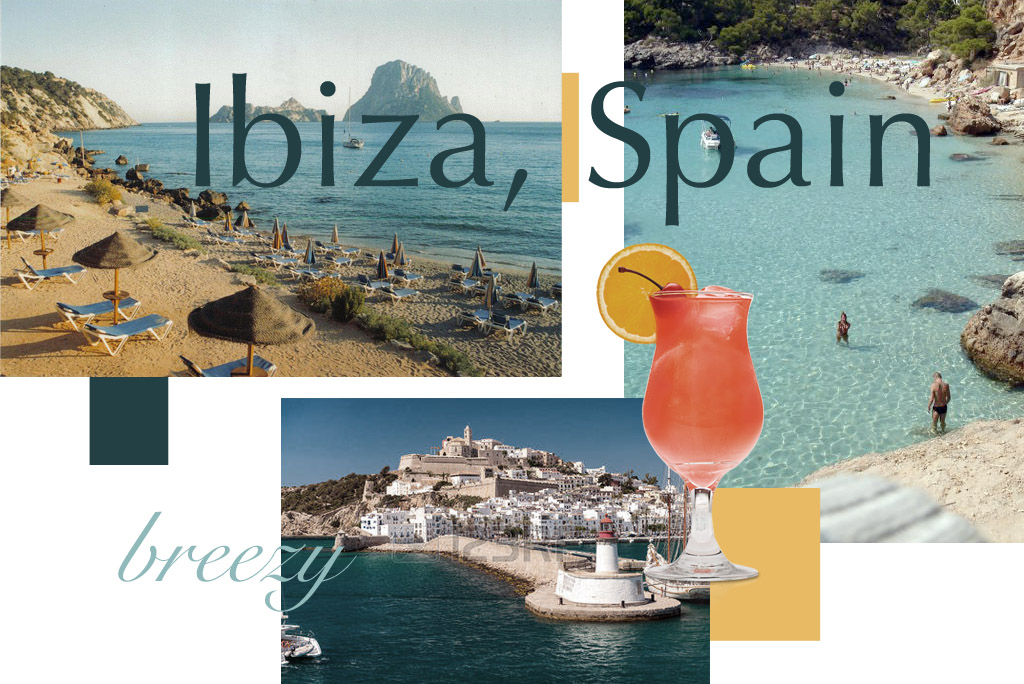 Tokyo, Japan
Even if you aren't the "big city" type, Tokyo's many districts offer a smaller community feel in the midst of this sprawling metropolis. As one of the largest metropolitan regions in the world, Tokyo's diverse neighborhoods are a dream for any fashion diva! Take in Harajuku street fashion or enjoy a martini at one of the jazz clubs near Tokyo Tower. You can also visit the upscale shopping district of Odaiba, or have a ball at Shibuya's entertainment district. Chances are that you'll find plenty of inspiration and more than one on-trend piece to add to your wardrobe while visiting this magnificent city, famous for its street fashion!
The biggest celebration of Japanese style is Amazon Fashion Week Tokyo. It is coming up this October and featuring the latest in Tokyo street style and top Japanese designers!
Havana, Cuba
One of the more fabulous effects of the U.S. improved relations with Cuba is that the breathtaking capitol of Havana is now open for all tourists to visit! Stepping onto the streets of Havana feels like stepping back in time, with colorful buildings and vintage 1950s automobiles all around. It is the perfect environment for rocking a pin-up aesthetic. I love drinking a virgin-mojito and waiting for an impromptu street party to begin!
For a day of romance and sightseeing, check out the architecture and history of Habana Vieja (Old Havana). You can easily do it with one of the area's many walking tours. Or visit the Museum of Rum for a taste of the island's most popular libation. Who knows, you just might stumble upon a clothing shop offering some killer vintage finds!
To see and be seen in what is perhaps THE hottest travel destination this year, book your ticket for the 19th Habano Cigar Festival, running Feb. 27-March 3.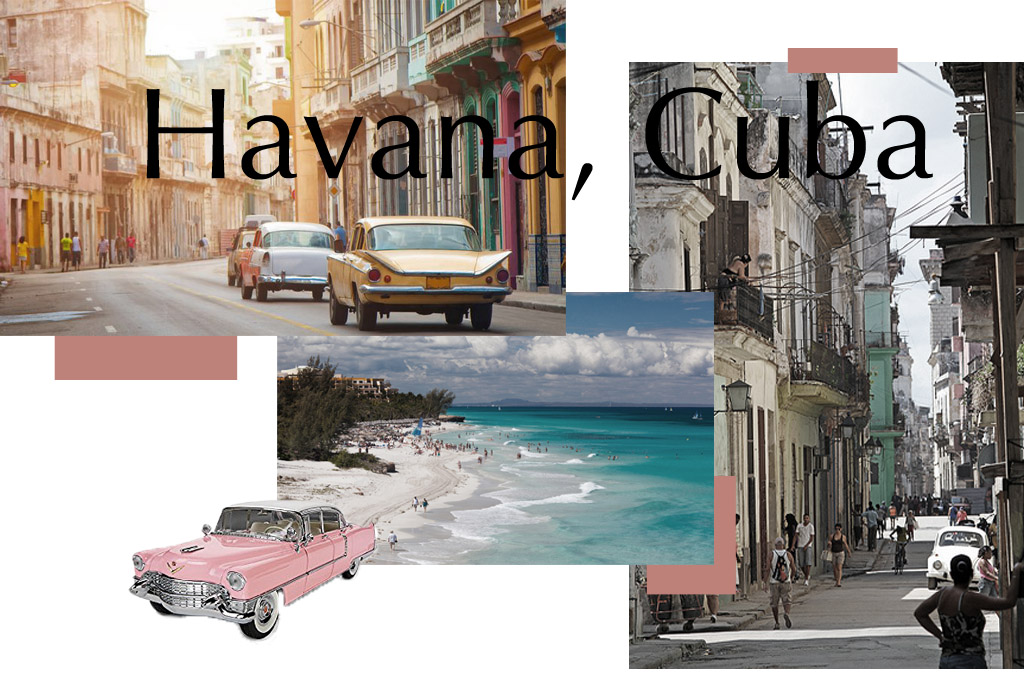 Hollywood, California, USA
Repopularized with the success of 2016's La La Land, Hollywood remains as fresh and vibrant as ever. Whether you visit the sets of some of America's most iconic films, enjoy a scenic hike above the cityscape (Runyon Canyon and Los Leones Trail are two of my frequent haunts), or enjoy a delish meal at one of the city's posh restaurants (Gwen and Norah are hot right now!), there's truly something for everyone. I might be a little biased since I call L.A. home these days. Nevertheless, there's no denying that it's a trendy city when it comes to the fashion game.
Don't miss the luxe Rodeo Drive shopping district for VIP treatment from the top luxury brands. Also, stroll along Melrose Place for access to some of the chicest fashion houses. Marni, Isabel Marant, and Zimmerman are among them! While you're in West Hollywood, be sure to stop by my favorite little coffee shop, Alfred Coffee & Kitchen. After the sun sets, enjoy drinks at one of L.A.'s iconic music venues. Plus, the city's fashion district is a wonderland of wholesale finds featuring the latest designs at manufacturer prices.
You don't have to be a movie star to feel like one amidst the glitz and glam of Hollywood!
Melbourne, Australia
Established largely during the 1850s gold rush, Melbourne remains as vibrant as ever with an influential flair for fashion that is quickly catching on the world over. Make sure to check out the hottest Australian brands this year, from Ellery to Dion Lee and Jac and Jack. Shop these and other top Aussie designers at the Bourke Street Mall or High Street Armadale. Moreover, visit the majestic Block Arcade in Collins Street to see some of the most beautiful mosaic floors and 19th century architectural details the world has to offer. Fitzroy is also a must-see: an up-and-coming neighborhood known for street art, dive bars, and fabulous music venues.
And, if you want to catch the largest consumer fashion festival in the world, grab tickets for this year's Virgin Australia Melbourne Fashion Festival (VAMFF), which runs March 1-19, before they sell out!
Tangier, Morocco
Known colloquially as the "door to Africa," Tangier boasts a rich and complex history dating back millennia. Featuring posh beachfront resorts and mountain views, Tangier has all the beauty of the natural world. It is home to some of our favorite urban luxuries. After spending a morning basking by the Mediterranean Sea, get in some amazing shopping and discover great deals on everything from custom-made handbags to ceramic tableware. Indeed, the stunning Moroccan rugs are my favorite!
Before you head home, you just might want to stop off in Marakesh for a visit to some of the top Moroccan designers. The most interesting ones include Bakchic and Kaftan Queen! All in all, Tangier is definitely one of the hottest travel destinations in 2017!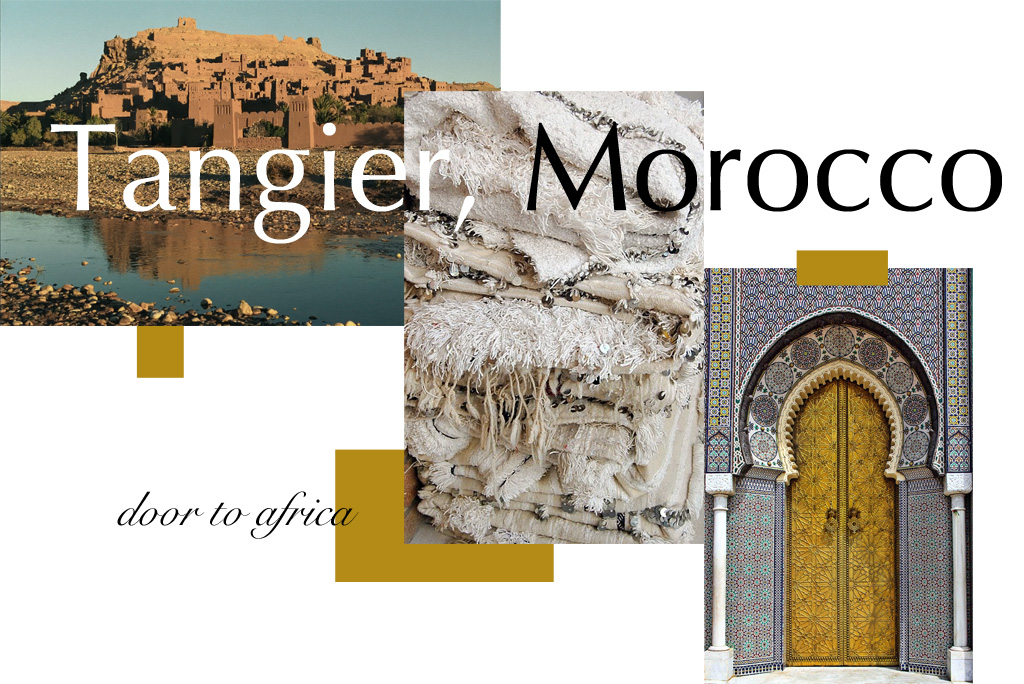 Hottest Travel Destinations – Travel With Style 
While I like to bring fashion with me wherever I go, there's absolutely nothing better than building up my wardrobe from inspiration received while travelling abroad. By glimpsing all of the wonder that the world has to offer, we learn about new colors, fabrics, and styles that can help boost our fashion to a whole new level.
Take your fashionista spirit with you as you enjoy the delights that these six destinations have to offer! These hottest travel destinations will definitely leave you speechless!