Casa Malaparte – a breathtaking Italian villa 
Perched on the edge of the cliffs on the eastern side of the Italian island of Capri sits the imposing red villa of Casa Malaparte (Malaparte House).
The house was built between 1937 and 1942 by the writer Curzio Malaparte, who longed to live in a secluded location after six months of captivity at the hands of Benito Mussolini, who was offended by his 1931 book The Technique of the Coup d'Etat. It is widely thought that the villa was the work of architect Adalberto Libera, but Signor Malaparte actually rejected Libera's design and built it himself, with the assistance of a local stonemason. Now, many architects and amateur enthusiasts come to Capri to see this fine piece of modern Italian design. Architect Simon Jacobsen called Casa Malaparte "a beautiful thing, forged out of a brutal environment."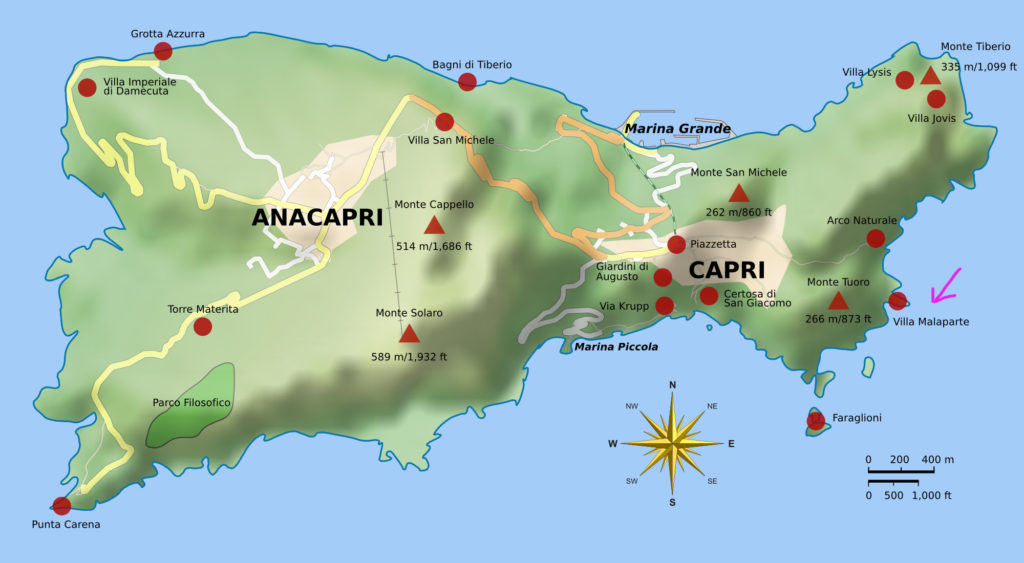 Casa Malaparte is a three storey building. From the outside its most striking feature is the steeply sloping external staircase on one side that leads to the yellow coloured flat roof that covers most of the building.
Inside, there is a Tyrolean wood stove, marble bathrooms in Pompeian style, an atrium that also evokes thoughts of ancient Roman civilisation and an impressive fireplace. The house is filled with examples of Signor Malaparte's own writings and his extensive library of other books, and with much of his original furniture. Perhaps the most eye catching piece of architecture in the building is a chimney backed with heat-resistant glass, allowing any visitors to watch the flames of the furnace through the glass.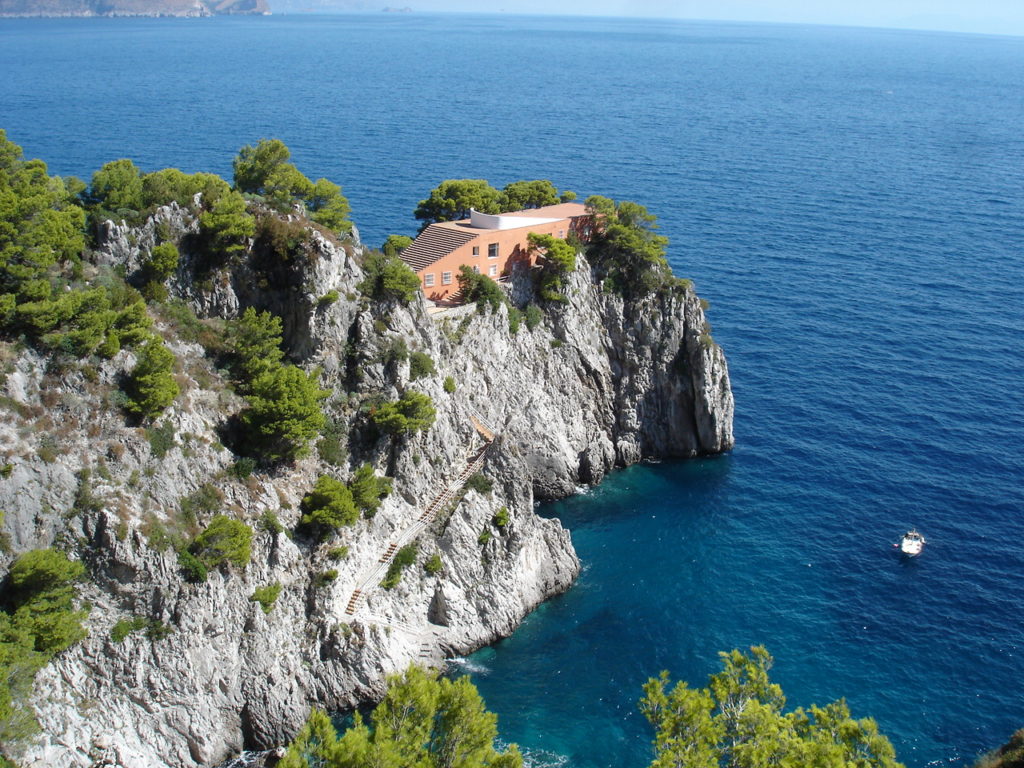 The house also affords superb views of the Mediterranean Sea, the Sorrento peninsula, the Amalfi coast and the three gigantic rocks of the Faraglion.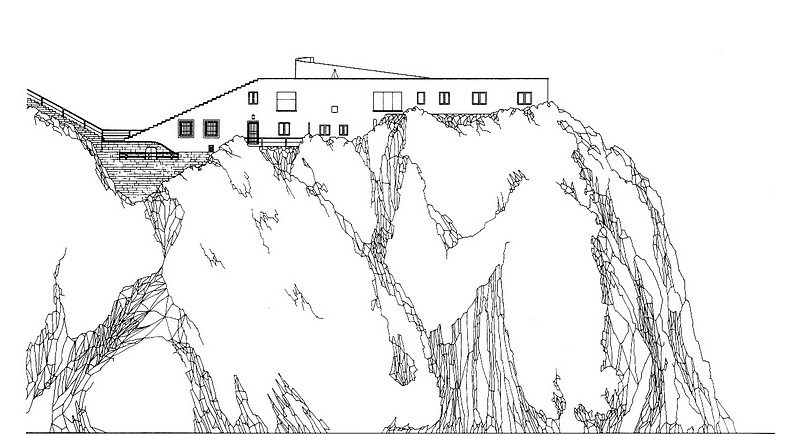 After the death of Signor Malaparte in 1957, the property fell into disrepair, before his great nephew Niccolo Rositani was instrumental in leading a restoration project. Since 1972 it has been owned by the Giorgio Ronchi Foundation, although the Malaparte family maintain it as a private home.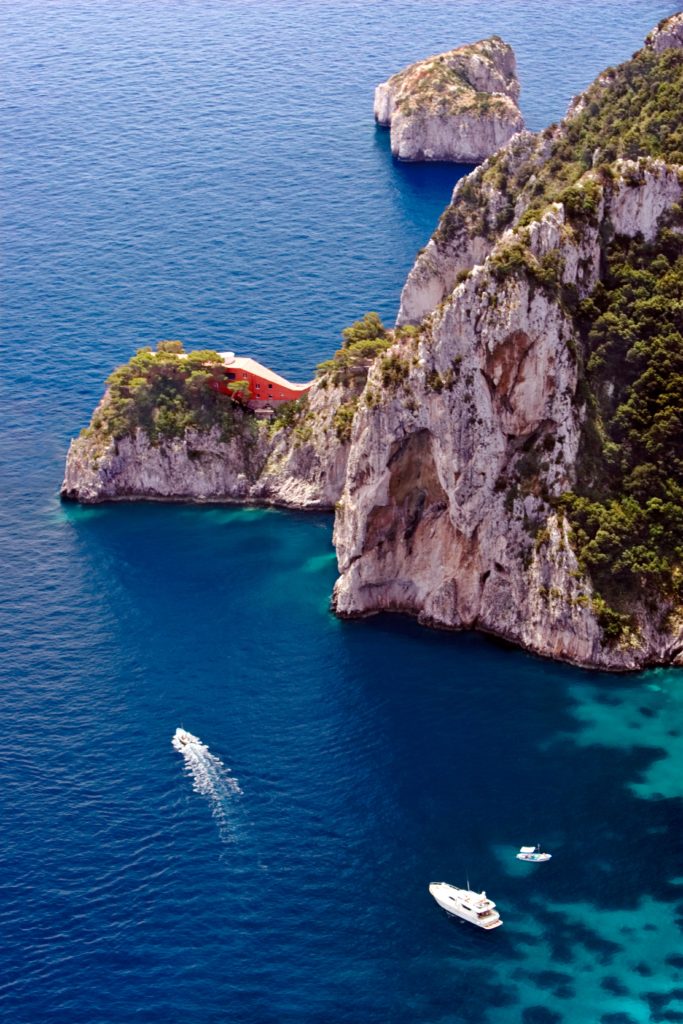 You can visit the villa today, although public access to the interior is only permitted for a handful of special events each year. Its location also means that getting there is not easy. To reach the house today, you either need to walk for over an hour from the town of Capri, or arrive by boat and ascend the precarious staircase cut into the cliff. Many of the Capri island cruises pass close to the house, and it lies close to the Pizzolungo Trail walking route. If you can't make the trip, try and track down the scene from Jean-Luc Godard's 1963 film Contempt, where Brigitte Bardot sunbathes on Casa Malaparte's flat roof.
I was so fascinated by this house, so I had to share the story…