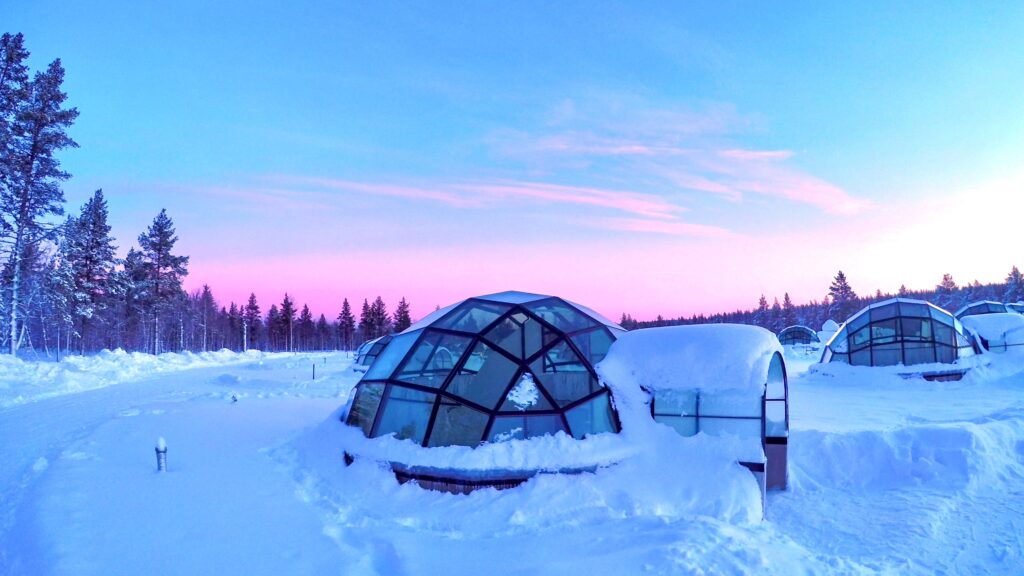 I came across this Article while traveling across Europe and thought I would find out some more about it. And, I'm glad I did! As the winter season is at its peak, it is the perfect time to list some of the most interesting winter experiences. And, this year, I'll go with something truly amazing – igloo hotels. Known as houses built from the snow that kept Inuit communities warm for centuries, these incredible installations attract millions of guests every year. From sled rides to ice-molded beds, igloo hotels definitely offer a unique winter experience. So, check out the best igloo hotels to visit this winter.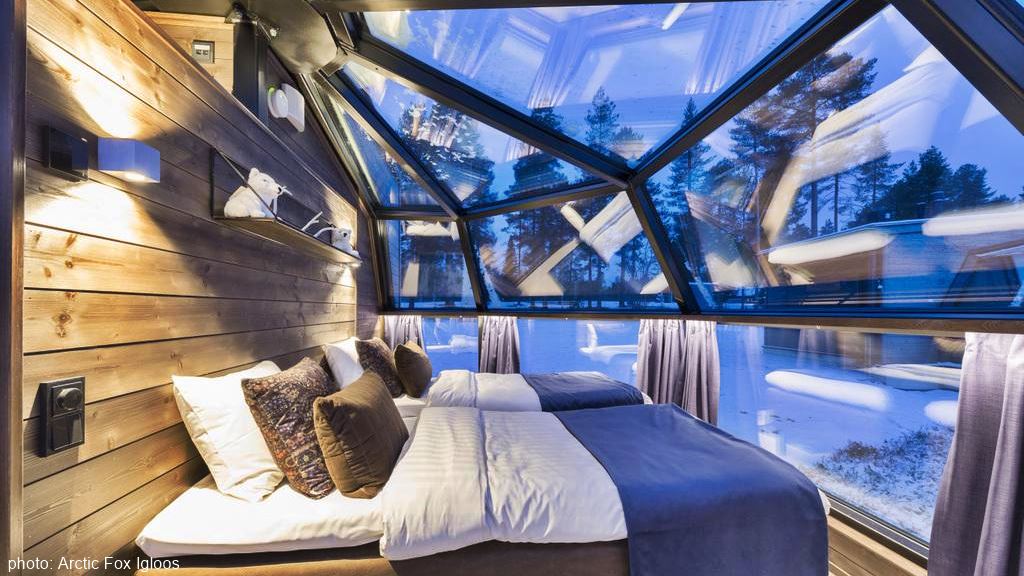 It is not a surprise that the first igloo hotel on the list is based in Finland. This beautiful European country offers extraordinary winter experiences. Arctic Fox Igloo is among the best igloo hotels Finland has to offer. It is based on Lake Ranuanjärvi in the woodlands of Finnish Lapland. Among other things, it offers the most important winter attraction – incredible views of Northern Lights. The hotel has a dome-like structure with fancy glass doors and offers overnight stays in modern looking bedrooms. Heated glass walls and sauna only add up to this amazing hotel experience.
Kakslauttanen Igloo hotel is world-famous for its luxury and an unforgettable experience of watching the Northern lights from the comfort of your bed. This igloo hotel situated in Lapland, Finland offers more than 170 accommodation options that vary from glass igloos to log cabins. These luxurious rooms are beautiful and get remodeled every winter season. All guests have access to a sleeping bag, wooden socks as well as a hat for extra comfort.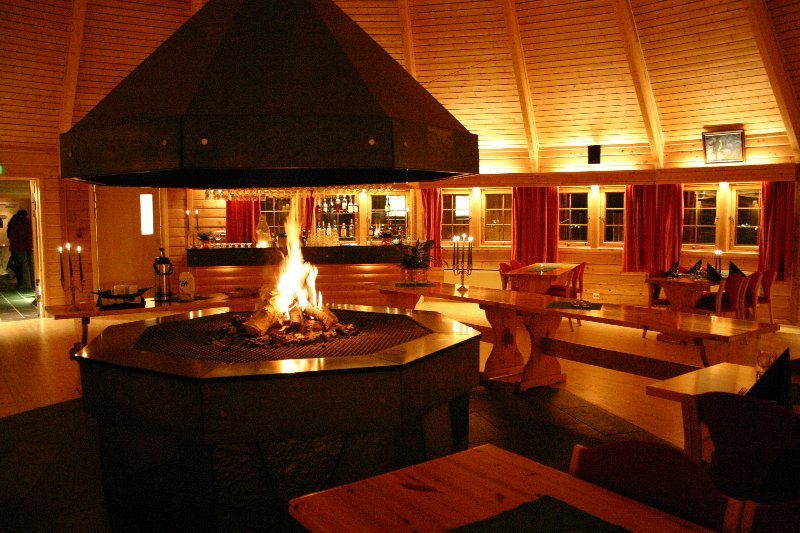 This amazing igloo hotel based in Norway is the northernmost igloo hotel in the world and offers a variety of winter activities. Along with astonishing ice sculptures, an ice chapel, and an ice bar, the hotel offers 30 rooms. For additional comfort, the Sorrisniva Igloo Hotel provides an outdoor Jacuzzi and sauna. It is particularly interesting that you can order drinks in ice glasses.
If you are a winter person that loves cozying up with a hot cup of tea in an interesting indoor setting, Levin Iglut is the perfect igloo hotel for you this winter. The hotel has many interesting amenities among which are air conditioning and Wi-Fi for social media lovers! Levin Iglut offers a unique winter experience with the magical show of Northern lights right in front of your eyes. It is highly recommended to book the stay somewhere between August and April in order to catch the Northern lights season. Levin Iglut will provide an unforgettable and cozy winter experience.
This amazing hotel in Canada offers a variety of activities. It is interesting that this is the only hotel entirely built from ice in North America. Hotel de Glace has more than 40 rooms and suites. On top of that, it offers an ice bar and an ice slide which is especially popular with kids. It's also interesting that every room's decoration differs. A welcoming drink, breakfast, and access to spas and saunas will complete your perfect winter igloo experience.
Witnessing the incredible magic of the Northern Lights is a once-in-a-lifetime experience for most people. Finnish Lapland is still one of the world's best places to witness this phenomenon in cutting-edge heated glass accommodation along with many other attractions. If you are looking for a unique adventure this winter to fully embrace all winter experiences, why not book a stay in an igloo hotel for a couple of nights and have the best time of your life? The idea is pretty simple: igloo hotels have structures ranging from intimate hotels to big villages.
Moreover, castles are rebuilt and remodeled every winter, mixing tons of snow and ice blocks with charming amenities and exclusive designs. So, these were the coolest igloo hotels around the world that will provide a memory for a lifetime. You simply have to experience this next level winter experience in one of these igloo hotels. Have a great time!