There's no shortage of elegant pastry boutiques in Paris. It is the patisserie—or pastry shop—capital of the world, after all! The city of light boasts hundreds of gorgeous displays that vie for visitors' attention—and the contents of our purses—as we make our way around this chic, sweet-toothed metropolis.
While there are literally hundreds of pastry shops worth enjoying in Paris, from the cute and cheeky to the magnificent and grandiose, few have the history and status of Ladurée. Its jaw-droppingly gorgeous shopfront, opulent European interior, and flavorful macarons that rightfully draw visitors from around the world. Only those with serious willpower will be able to walk past it without sampling something!
For the majority of us—myself included—who can't resist its allure, Ladurée will have you pushing open the door and stepping into that confectionary cloud of sweetness before you even know what's happening.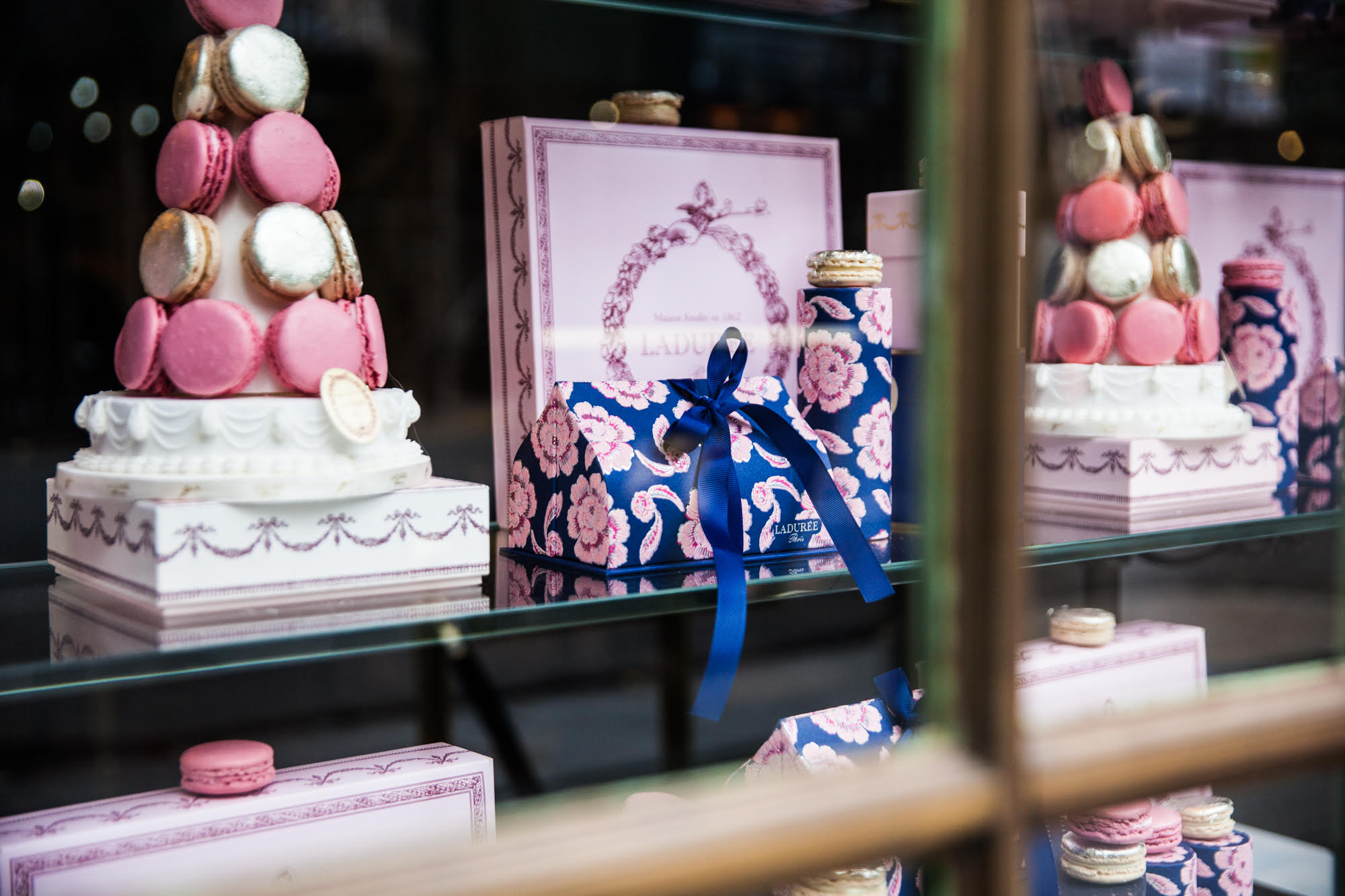 Ladurée – Two Centuries of Excellence
The French word for "the duration," Ladurée has become a Parisian institution since opening its doors as a bakery in 1862. This is not a small thing in a city full of century-old shops and restaurants! I feel like the name, a tribute to the founder, also offers a testament to the timelessness of these breathtaking, delicious treats. They truly bring lucky visitors a taste to remember for "the duration" of their lives.
After a devastating fire in 1871, the owner seized the opportunity to reinvent the storefront as a luxurious patisserie. No expense was spared during the refurbishment. Even celebrated French painter Jules Chéret was commissioned to update the spectacular interior. True to his reputation, Chéret transformed the remains of the humble bakery into the stunningly lavish destination café that it is today.
Ladurée embodies a magnificence that has far outlasted the Belle Époque. It is the beautiful era of peace, optimism, and artistic creation in France—during which it was born.
Ladurée outlasted not only a fire, but also the harshness of two world wars. This is a huge testament to the quality of its confections and gloriously decadent dining space. Despite many changes to the foundations of Paris, Ladurée remains THE pastry boutique of choice for Parisians and visitors alike.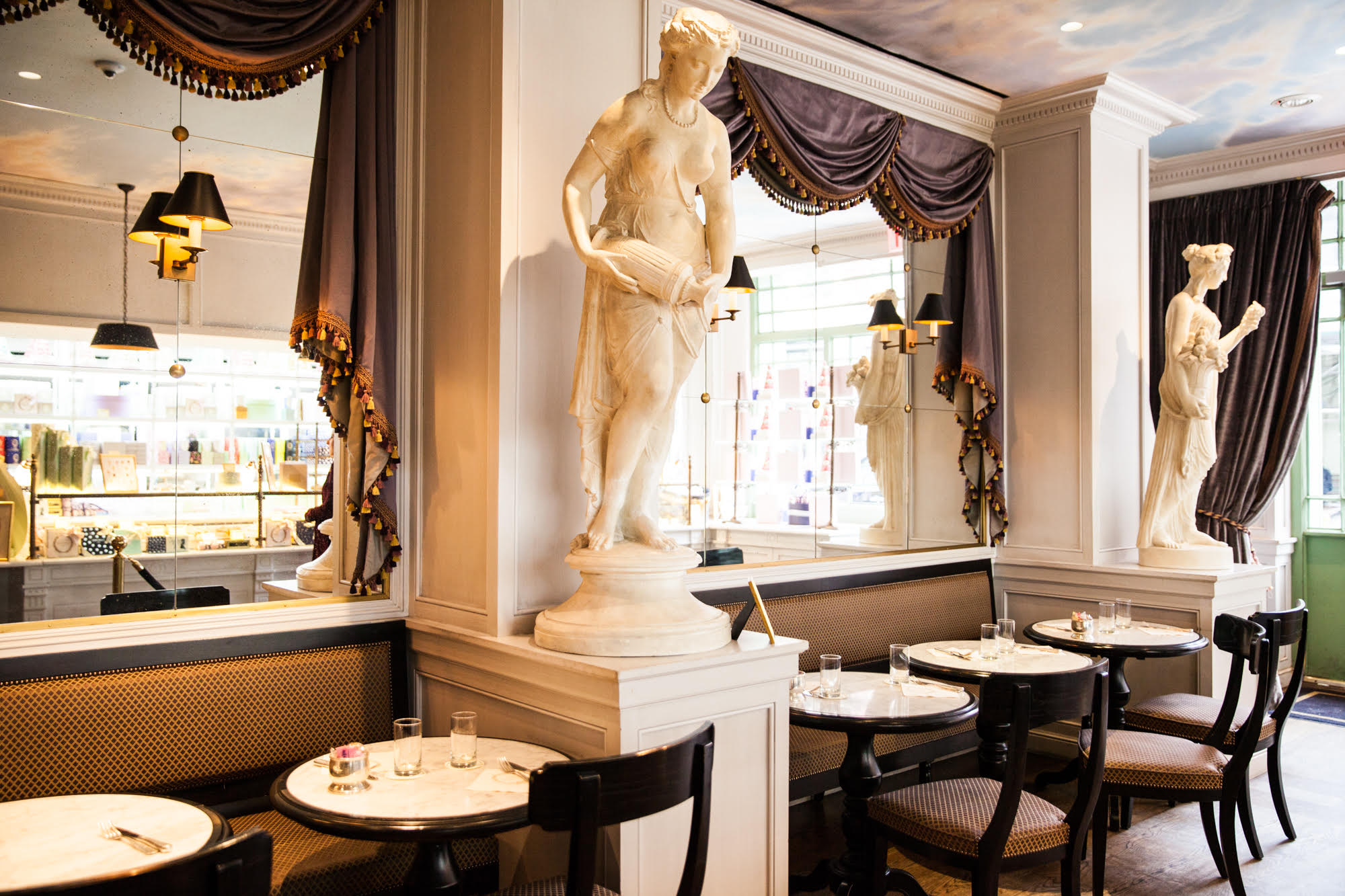 More Than Macarons
The reputations of Parisian pastry shops can be made or broken based on the quality of their macarons. These circular little meringues usually have a buttercream or ganache filling. They are usually presented in delicate, pastel colors reminiscent of the opulent rococo era.
As the patisserie of the Parisian elites, Ladurée offers some of the finest macarons anywhere in the world. When you walk into Ladurée's shop, you'll immediately notice these gorgeous treats filling the display cases. The pastry shop bakes a mouth-watering variety of flavors. Some of the flavors include pistachio, chocolate, vanilla, coffee, mint chocolate, citron, and raspberry. Plus, all of this deliciousness comes in an adorable pink, polka-dot gift box.
You're also likely to spot a huge array of other incredible delicacies—from mille-feuille to éclairs. Like the macarons, all of these scrumptious treats are available in elegant gift boxes. They are perfect to take home for a dinner party. You can even gift these beautiful macarons to a friend or lover, or keep to indulge in alone.
To be honest, as much as I love gifting, I usually can't make it a single night without breaking into to my delectable box of Ladurée macarons!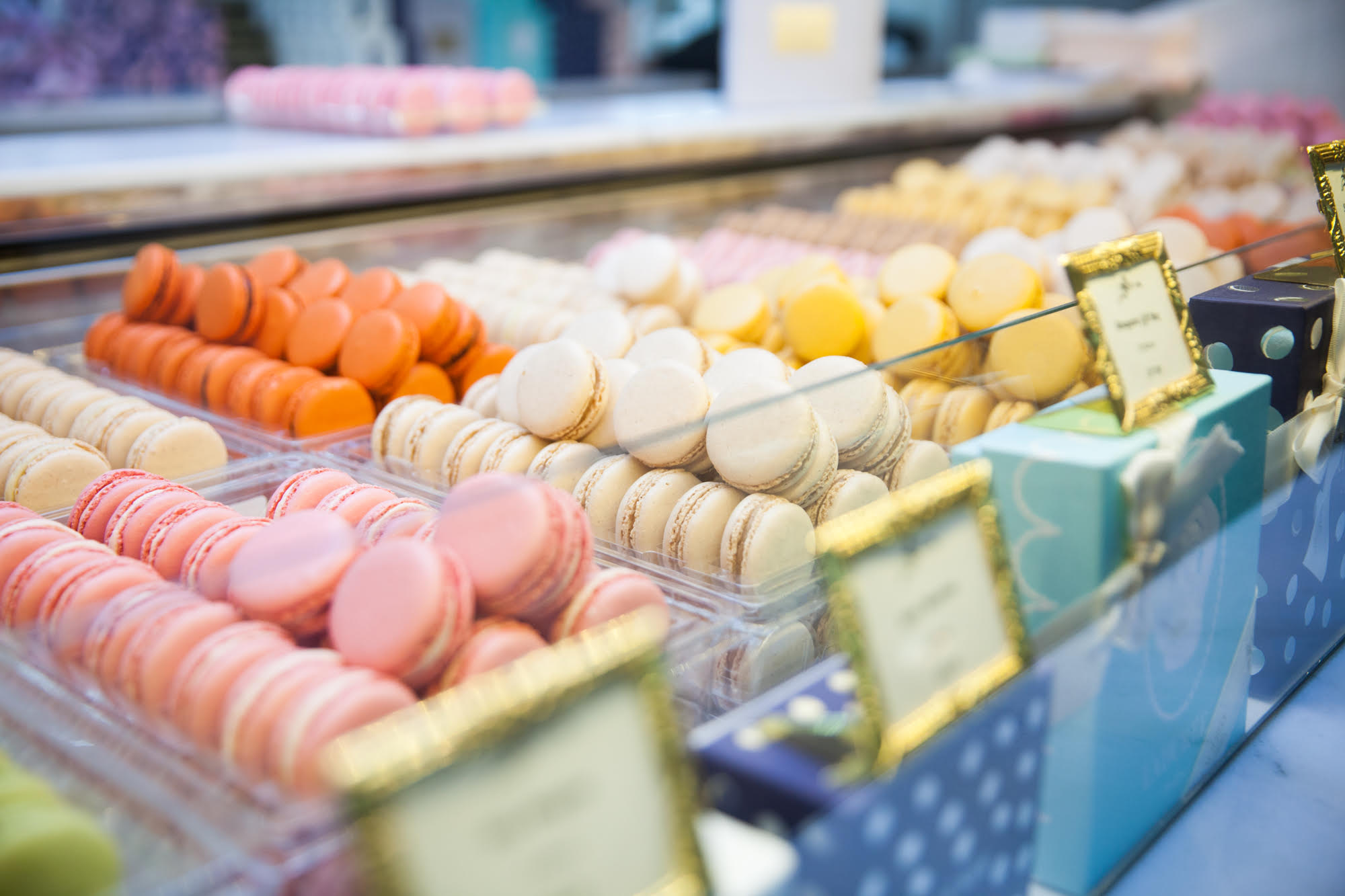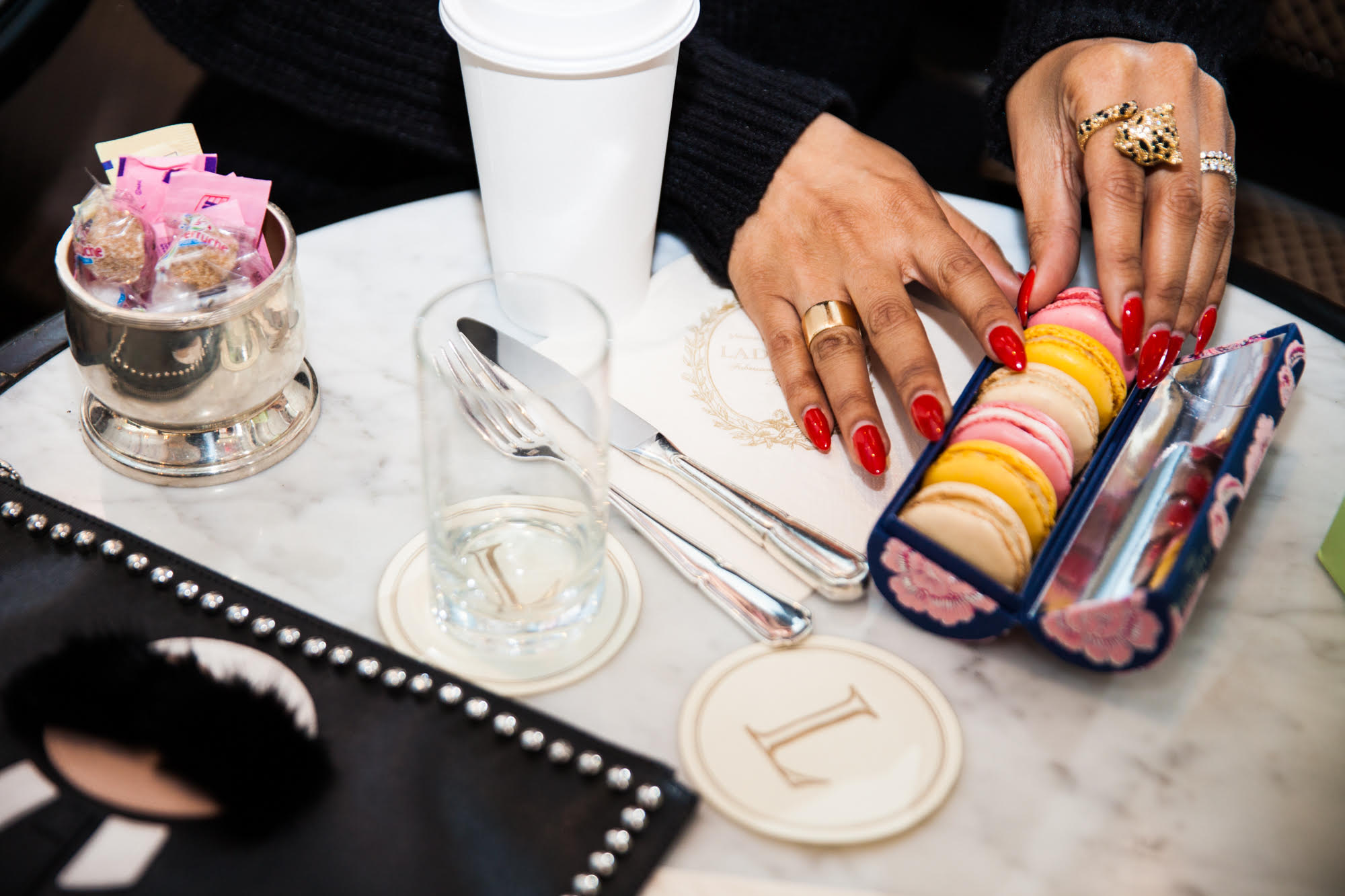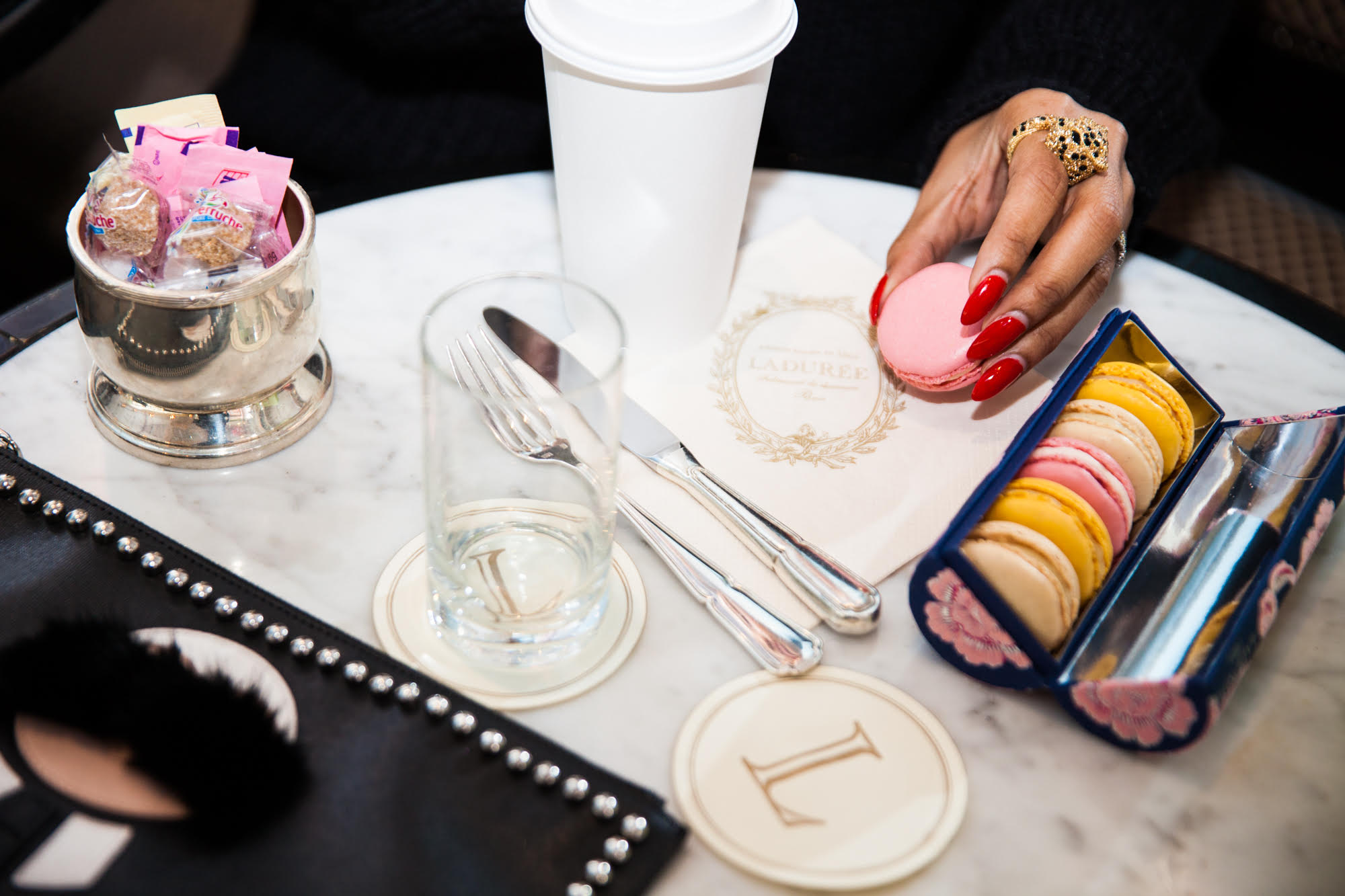 A Parisian Taste for Global Audiences
Ladurée is such a special experience. The company eventually realized that it simply wasn't fair to limit their pastries to Paris. That's why this delicious brand now offers boutiques all over the world, bringing Parisian pastry expertise and design to a global audience.
In London, there are four Ladurée boutiques, each with a wonderfully unique design. Across the pond, in New York, there's a pretty courtyard café in SoHo and a beautifully appointed counter and seating area in Madison. Both are hugely popular with locals and tourists! Each Ladurée boutique is different, while still remaining true to its Parisian roots with interiors designed by renowned experts in visual marketing.
The Ladurée reputation is so profound that its brand crosses language, cultures, and distances to bring madeleines and macarons to confectionery connoisseurs around the world. From the Middle East and Asia to Canada and South America, it seems there isn't one corner of the globe that isn't lucky enough to be touched by the exquisite flavor of this one-of-a-kind pastry shop.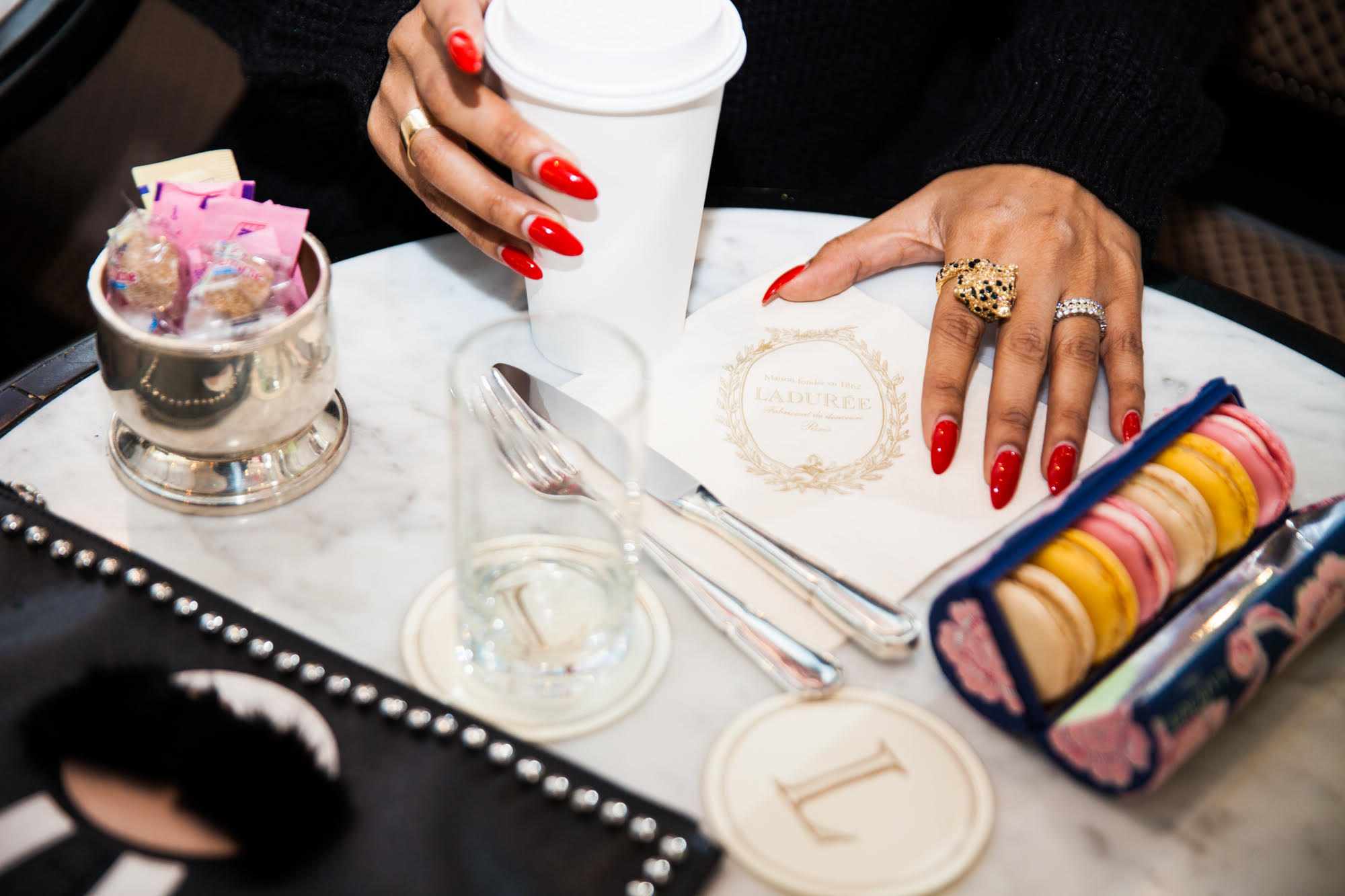 Ladurée truly offers the full package—history, elegance, and tasty decadence.
For the flavor, view, and amazing experience, take my advice and find your nearest Ladurée store today. I promise you won't regret it!