I'm super excited to share that KIMONO just got a hot new look! It's been so well received—thanks for all the love—that I just had to celebrate a little (happy dance)!
Drum roll…
Introducing the KIMONO VERVE Fragrance Oil limited-edition bottle! The same divine, invigorating fragrance on the inside with a fab new look on the outside.
KIMONO VERVE Fragrance oil – Hot New Color
Now available in Pop Green, this limited-edition KIMONO vessel still offers up uplifting fragrance inspiration.
I'm all about wellness and healthy ingredients when it comes to what we put on our skin. That's why the 100% natural essential oils have soothing aromas that boost your emotions and health. My VERVE fragrance uplifts energizes and inspires for good health and vivacity from safflower oil, bergamot, lavender, and rosemary essential oils.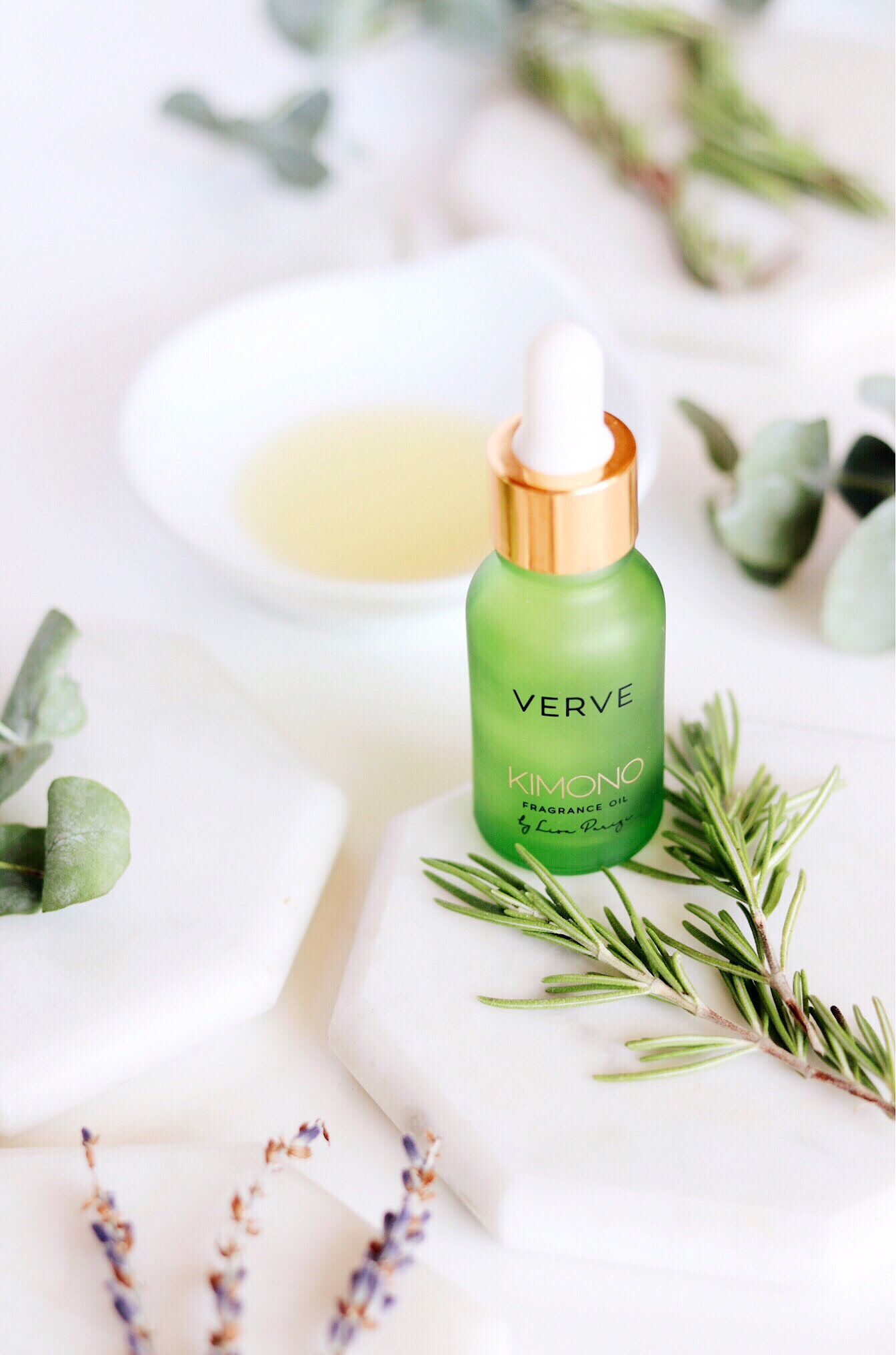 What's Not to Love?!
I love essential oils for so many reasons: amazing aromas, better beauty sleep, stress relief—and so much more. VERVE has the essential oils we all need for life on the go:
Bergamot for joy
Eucalyptus for a clear head and nose
Lavender for calm
One product with multiple uses? That's something I can get behind… a girl doesn't have space for that much product in her purse! Still, self-care is a must—so KIMONO it up! KIMONO Fragrance Oil is your next beauty favorite!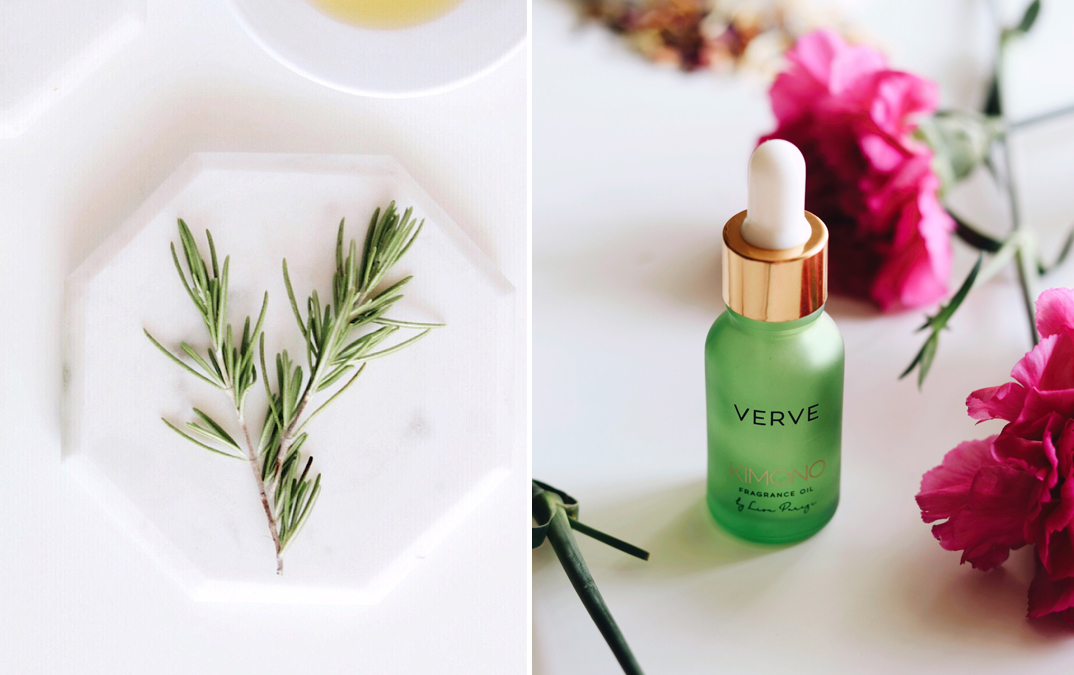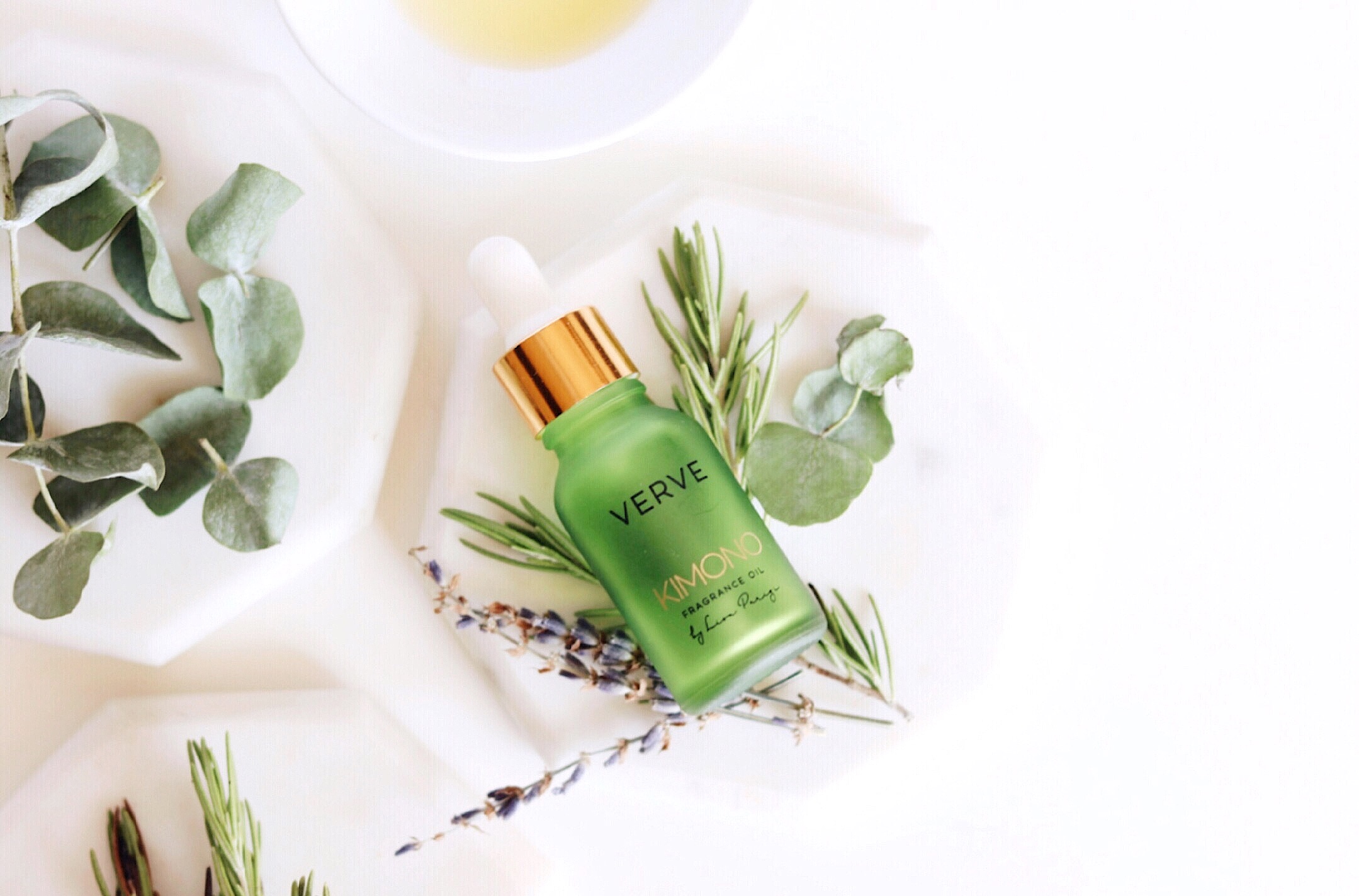 Celebrate with Me
A delicate blend in a new, fierce bottle? Yes, please! Get the limited-edition KIMONO VERVE Fragrance Oil and let's celebrate! Available NEXT WEEK!