Spring is finally here! If you're like me, you likely couldn't wait to break out your warm weather clothes. Some fun and flirty spring fashions are perfect to celebrate the end of winter. I absolutely love spring colors and I'm far from alone. Many luxury designers began introducing their spring 2017 collections as early as fall of last year! Check out amazing Spring color palette: Pastels!
With this pastel palette (featuring Pantone hues), you'll be ready to slay with hues that celebrate the season, bring out your natural colors, and complement the spring blooms, whether you're at home or on the go.
Island Paradise
Living in LA, I feel like I wake up in paradise every morning! Yet, even I have fun bringing the wonder and tranquility of the islands into my home as the weather warms up during the spring. For me, island paradise flawlessly captures the color of the Caribbean sky, evoking an idyllic, dreamy feeling. Spring color palette fits perfect into every home.
Popularized this spring by designers such as Escada and Barbara Bui, island paradise is perfect for handbags, flowy dresses of wispy fabrics, and making a home feel both welcoming and tropical. A deeply relaxing color, I love bringing island paradise into my restrooms to create a restful home spa experience. Make this space even more serene by incorporating the tropical grapefruit and passionfruit-scented Beverly Hills luxury candle from the Estate Collection.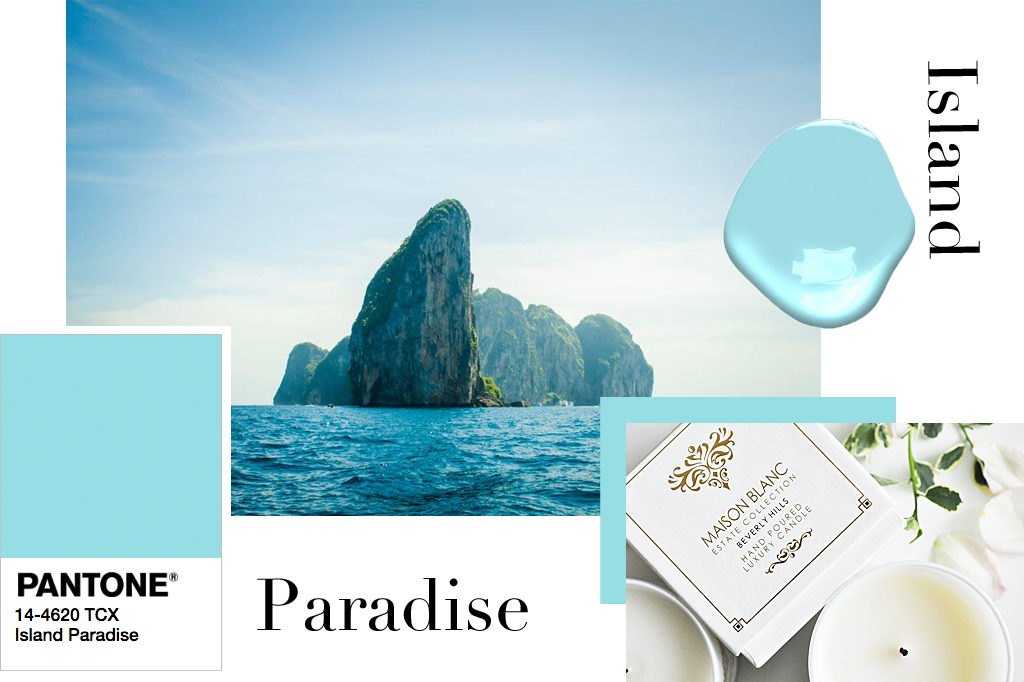 Orchid Smoke
For a fresh and feminine hue, consider the gorgeous orchid smoke, widely featured in Zac Posen and Balenciaga's 2017 collections. This muted pinkish-purple shade offers a flirty and romantic alternative to lilac or violet. It also draws upon the natural marvel of this equally beautiful blossom. Plus, as a darker pastel, this tone can be great for those who may have trouble finding spring shades that work with their coloring.
I usually wear orchid smoke as an accent color, especially for strappy shoes, sweaters, and even eye shadow. To bring the splendor of a floral garden into your home, use this shade in your sitting room or bedroom. Orchid smoke is a great color for accent pillows! Then, add the equally breathtaking fragrance of orchids to your experience of the season by burning the lemon, bergamot, and orchid-scented Manhattan luxury candle.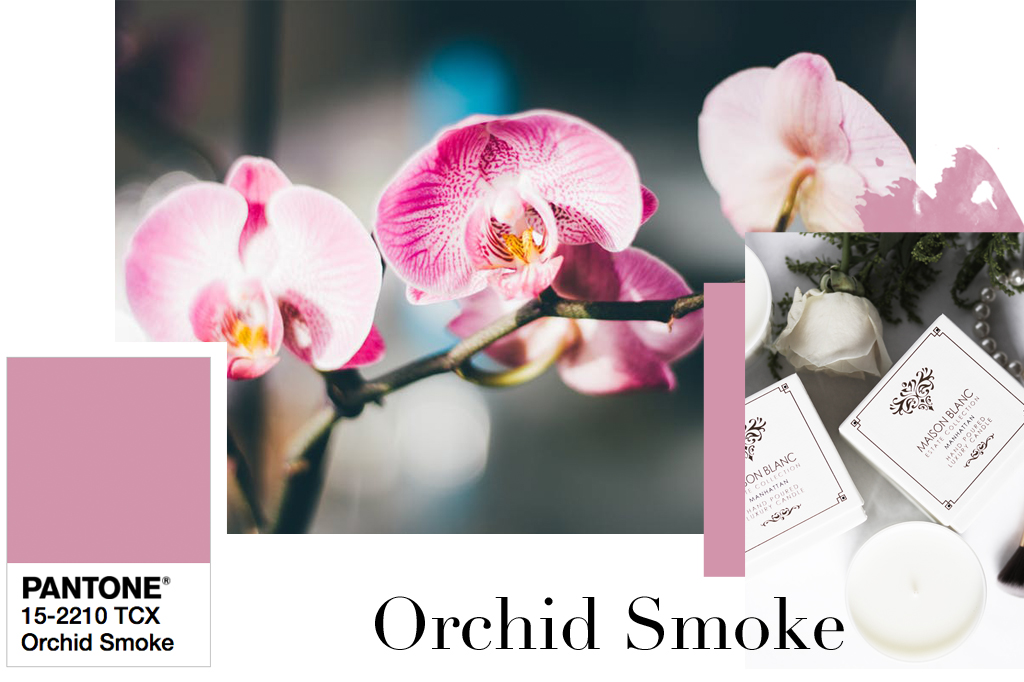 Fresh Salmon
I'll admit, I used to think that I hated salmon. But that was before I learned of its many variations. Fresh salmon, as a slightly more pink salmon hue, just makes this shade feel so much more romantic! There's something deeply sophisticated, almost Parisian about the color. It reminds me of the soft roses that line the Jardin des Plantes, just a short walk away from a small zoo in the 5th arrondissement.
Brought to the attention of the fashion world this spring by Maison Margiela and Givenchy, fresh salmon can add some femininity to your work wardrobe without making it feel too girly. This color makes for a chic blouse or skirt, perfect for the career woman eager to climb the corporate ladder! I also love this color in my dining room and office, offering a feminine touch that won't make the guy in your life feel too overwhelmed. Bring an extra hint of French elegance to your space with the fig, cypress, and eucalyptus blend of St. Tropez.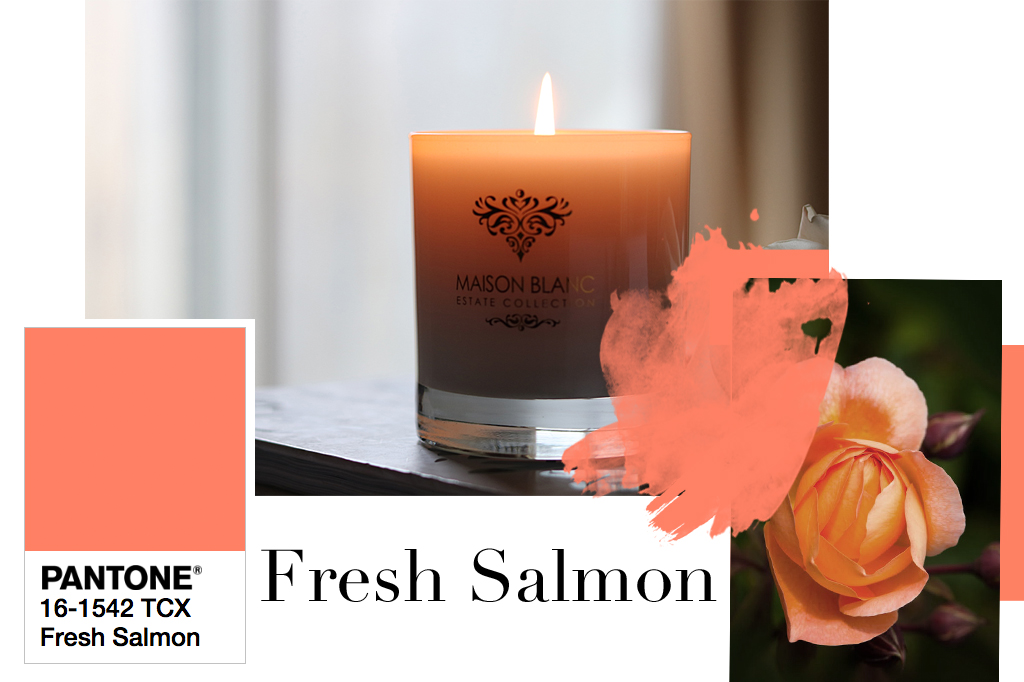 Double Cream
As with any season, no spring wardrobe would be complete without a muted but attractive neutral. Undoubtedly, it is a great accompaniment to any of these other colors. For spring 2017, the color seems to be the delightful and buttery hue of double cream. Think of it as the sprig of edelweiss complementing a fabulously vibrant bouquet.
Making a splash in Prada and Ralph Lauren's spring 2017 collections, double cream works well with brighter colors. If you're wearing a dazzling skirt or dress, try accenting it with a double cream belt or top. While this color works anywhere in the home, I absolutely adore double cream linens, such as sheets, table cloths, and towels. Add an additional element of sweetness and freshness to complement your crisp double cream linens with the peach, edelweiss, and bellflower scent of Swiss Alps.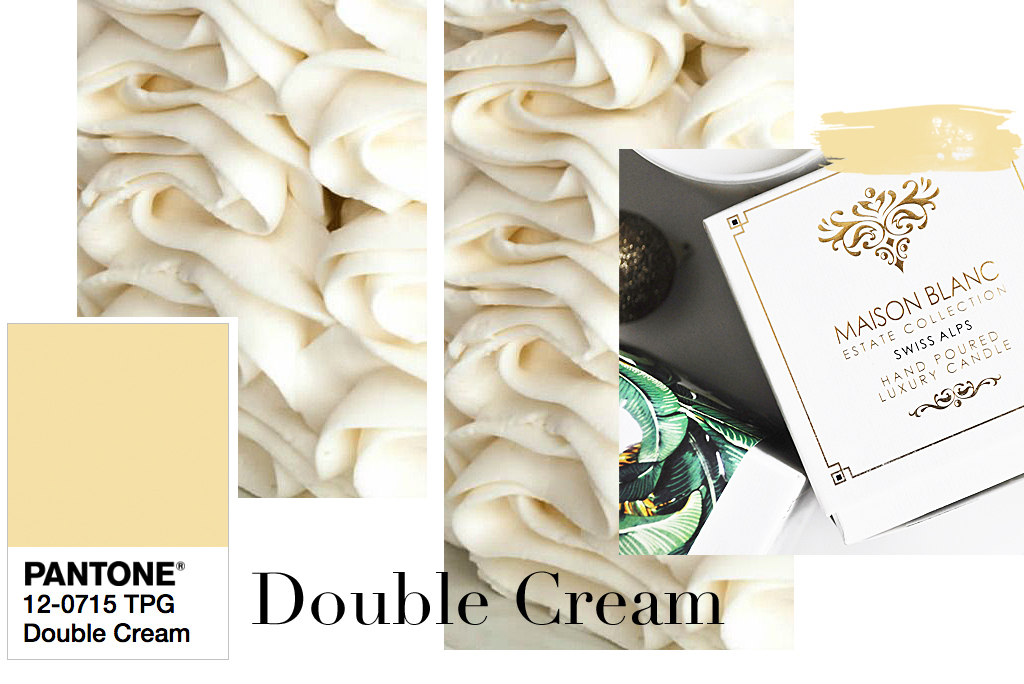 Enjoy the Warmer Weather With Spring's Hottest Colors
While some of us may want to redecorate our home with each passing season, just by incorporating a few elements with these fresh and verdant colors, you can celebrate change without wearing yourself out. Make the arrival of spring your excuse to add a few fun elements to your home and your wardrobe. It is the season of rebirth, after all!
Note: To make it easy for readers to find the right color, Pantone names were used throughout this article. Spring color palette makes every decoration process fun!