There's nothing like some lovely company over a sweet delicacy to cap off the perfect Valentine's Day with your sweetheart. With the right china, a perfect dessert combination, and a few glasses of chilled champagne, your table can set the mood for a wonderful evening rich in romance. I'm excited to share the perfect love-themed dessert setting to enjoy with your beloved this February 14th—all it takes is a few treats and some luxe table elements!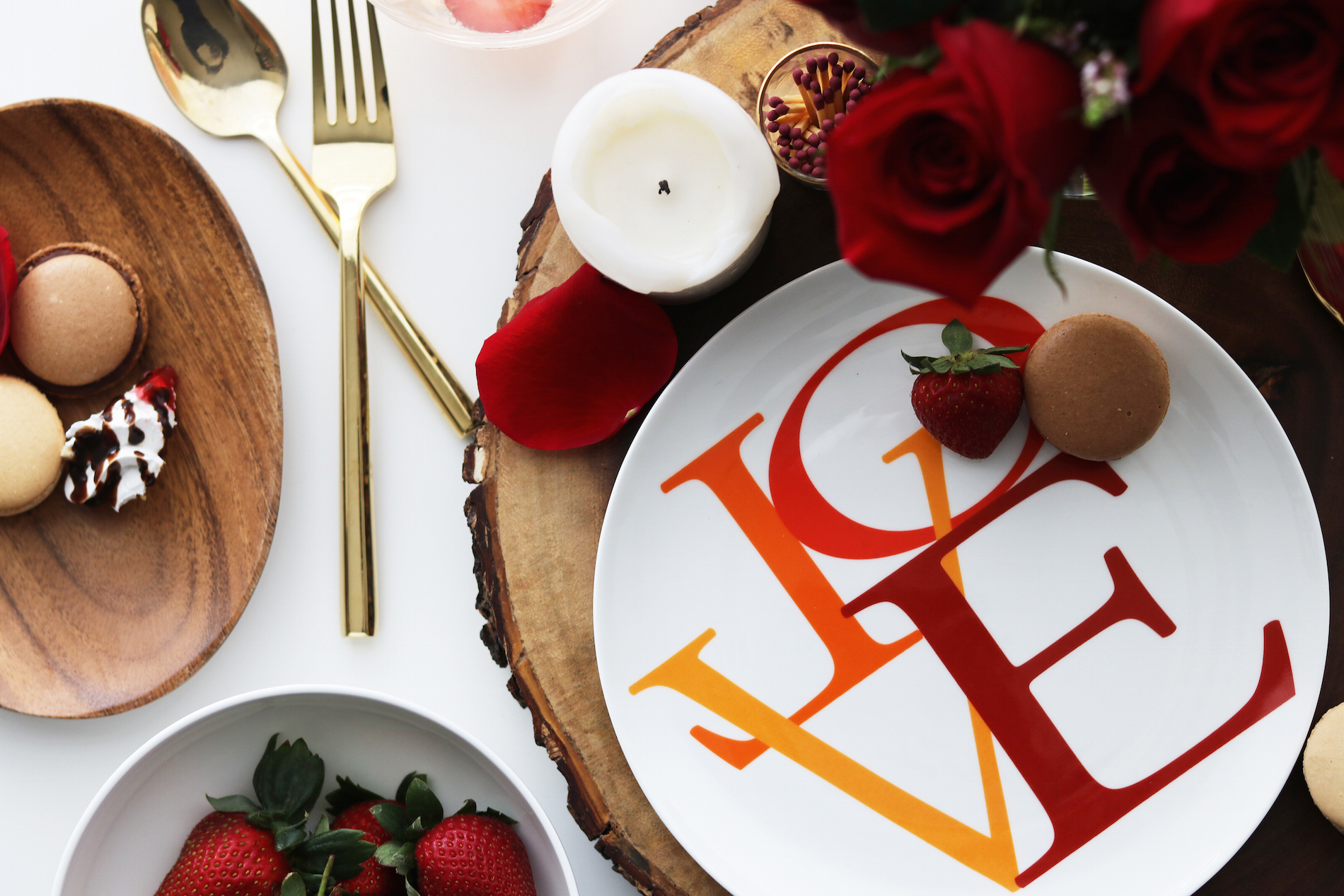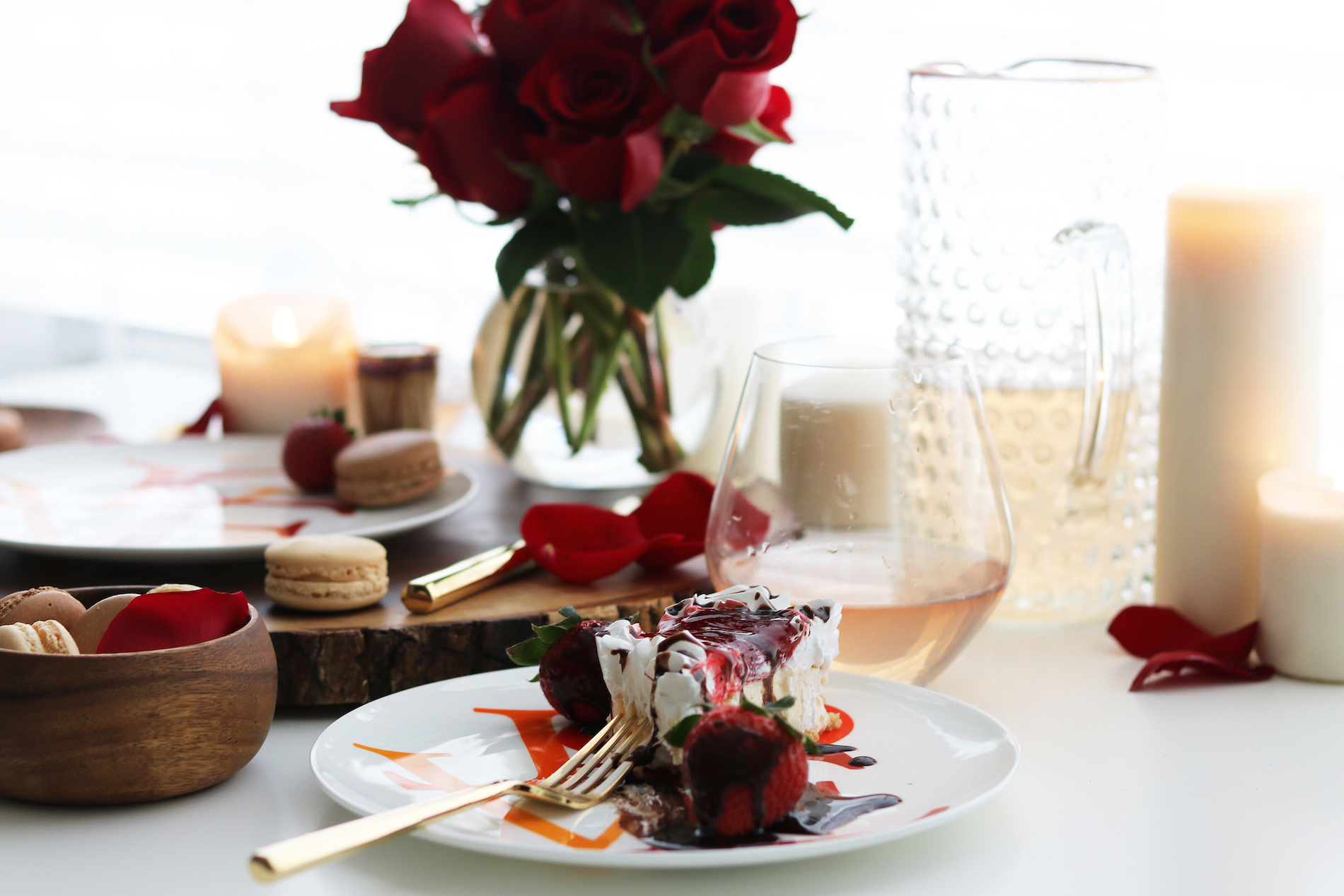 Start off with some classic flavor combinations—the light sweetness of colorful macarons leads into a luscious chocolate cheesecake, finished off with chocolate-dipped strawberries, the perfect aphrodisiac! Don't forget to toast to your romance with a few glasses of champagne and some gorgeous flowers that scent the air between you, dressed in an elegant vase.
While the company and the dessert will make the night special, the right décor helps set the perfect intimate ambiance. That's why I chose to complement these delectable sweets with gorgeous dinner plates from the fabulous Lionel Richie Home Collection—the LOVE theme is the perfect embodiment of the everlasting flame that burns between you and your beloved. If you're an L.A. local, you're in luck—Geary's Beverly Hills just happens to carry this ornate plate set, along with the entire Lionel Richie Home Collection!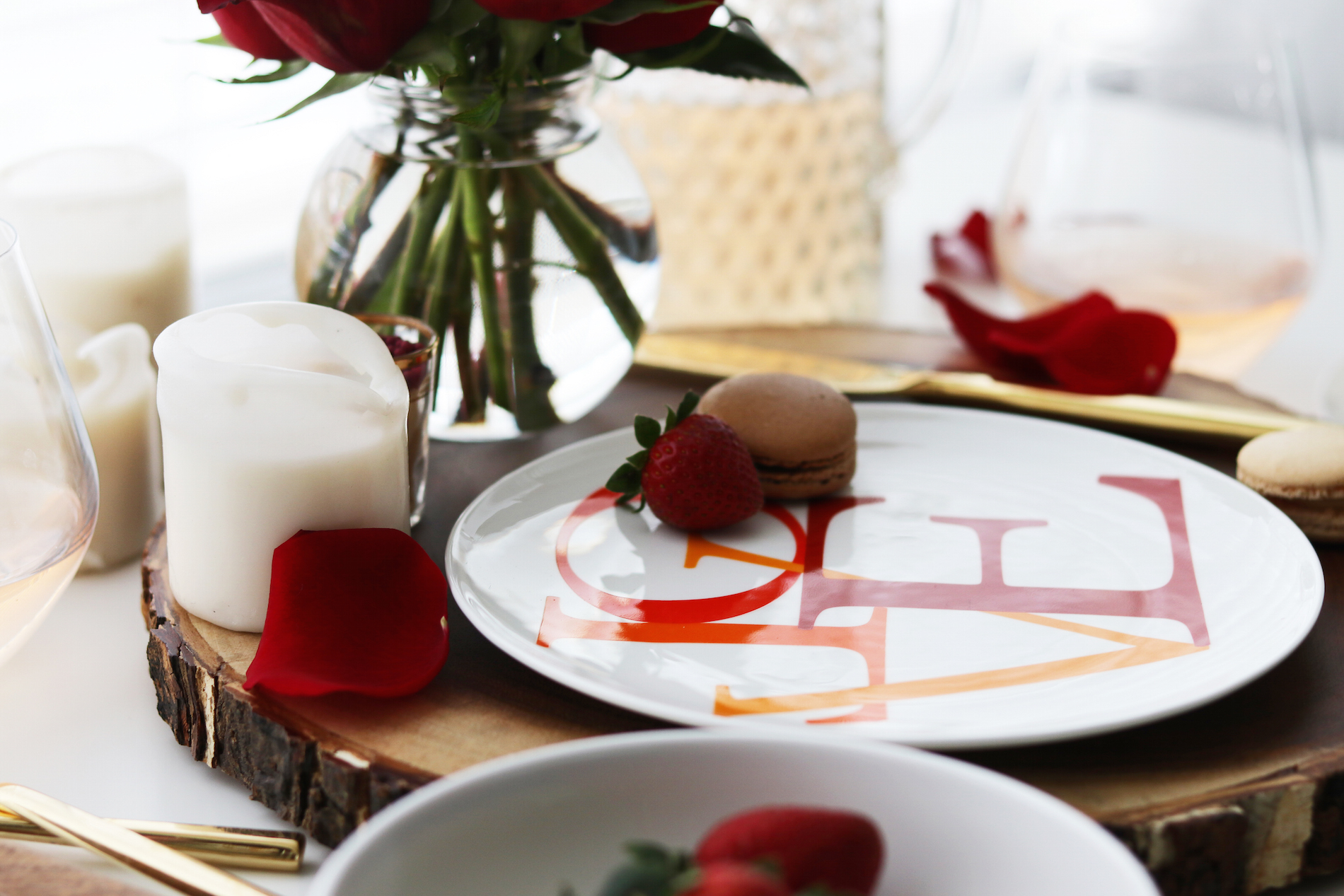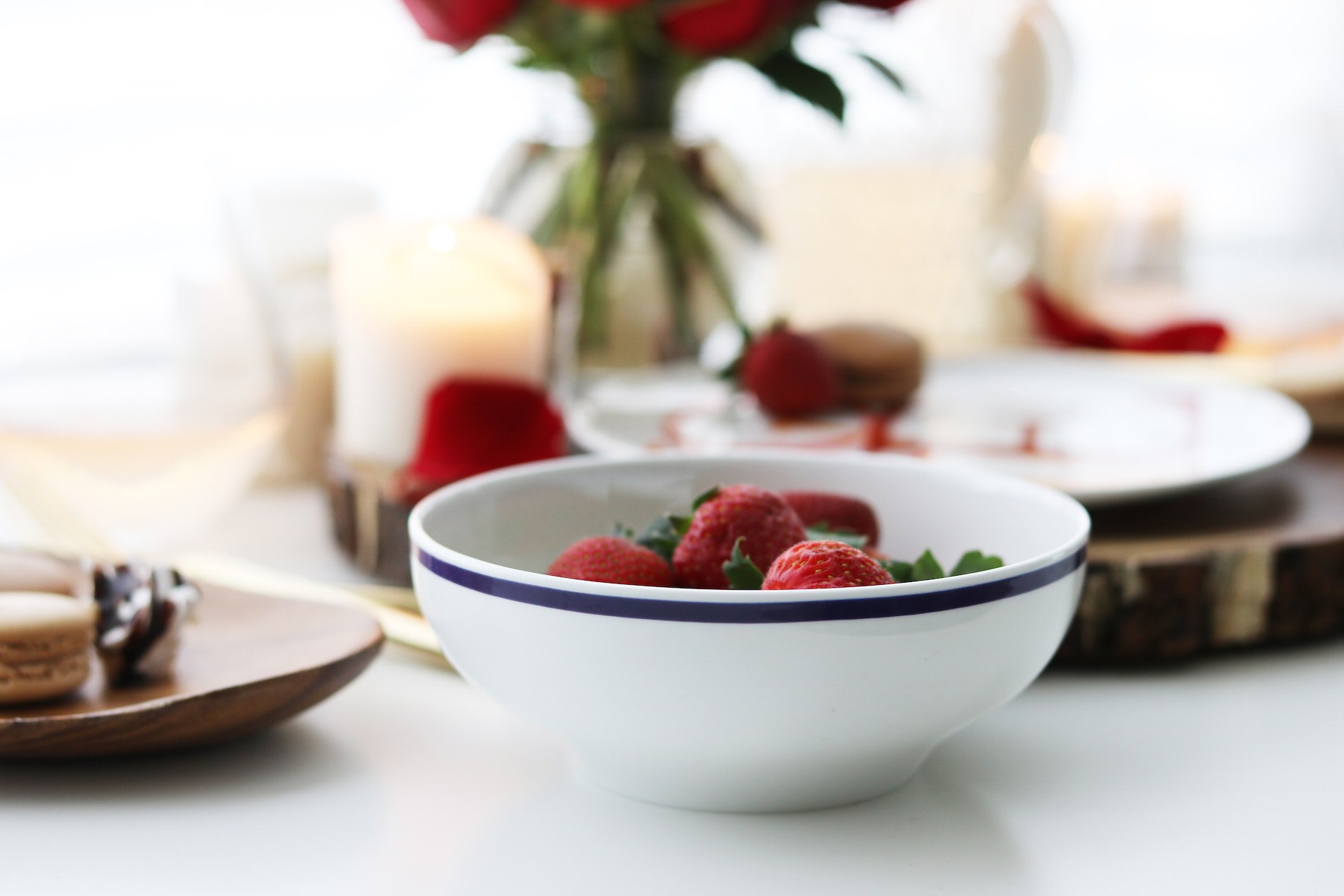 This sweet, playful "love" plating conjures up memories of countless moments spent together, evocative of Robert Indiana's famous LOVE statues the world over. Looking at these plates, I'm reminded of stopping to admire Indiana's iconic statue at 55th and 6th Ave in Midtown Manhattan. If you're like me and you love to travel, these lovely dishes might even spark a memory from a romantic trip to Tokyo, London, or any number of destinations across the globe.
Indulge in some sweetness this February 14th by re-creating this exquisite dessert setting for your lover—it has all the makings of an unforgettable Valentine's Day!