Speed, Thrills & Fun: Ferrari World – Abu Dhabi
Nico Rosberg's Championship victory and final race at Abu Dhabi last week wasn't the only thing that travelled 100+mph. With some time off pre-race, I visited the 'Middle East's Leading Tourist Attraction' and no, it's not the Burj. Nestled on Yas Island, just 30 minutes by car from the city centre, Ferrari World is the world's first and only Ferrari branded amusement park.
What is Ferrari World?
The park opened in 2010 and has quickly become a 'must-visit' for anyone travelling in the Middle East. The park is roughly the size of 7 football pitches and boasts not only the largest space frame structure ever built but also the world's fastest roller coaster. The 'Formula Rossa' is the crowning jewel of the park with an exhilarating top (and world record holding) speed of 149 mph.
The park is quite surreally magnificent, mainly because everything you see, touch and ride is traditional racing car red with the iconic Ferrari stallion emblazoned across it. Everything is pristine and stylish in design as you would expect from a super-brand like Ferrari. Fortunately for me, on Grand Prix weekend the entire park access, so I was able to enjoy the park to quell my sorrows that Lewis Hamilton didn't win the championship. Maybe next year…
A theme park for the whole family
If you're after even more speed (as if a Formula 1 race wasn't enough), Ferrari World has enough rides to satisfy all thrill seeking needs. If you want something a little slower, the park is surprisingly excellent for toddlers and teens with rides, shows and attractions to suit all ages and heights (be aware that height restrictions are strictly enforced so do some planning in advance to avoid waiting in a queue and being disappointed).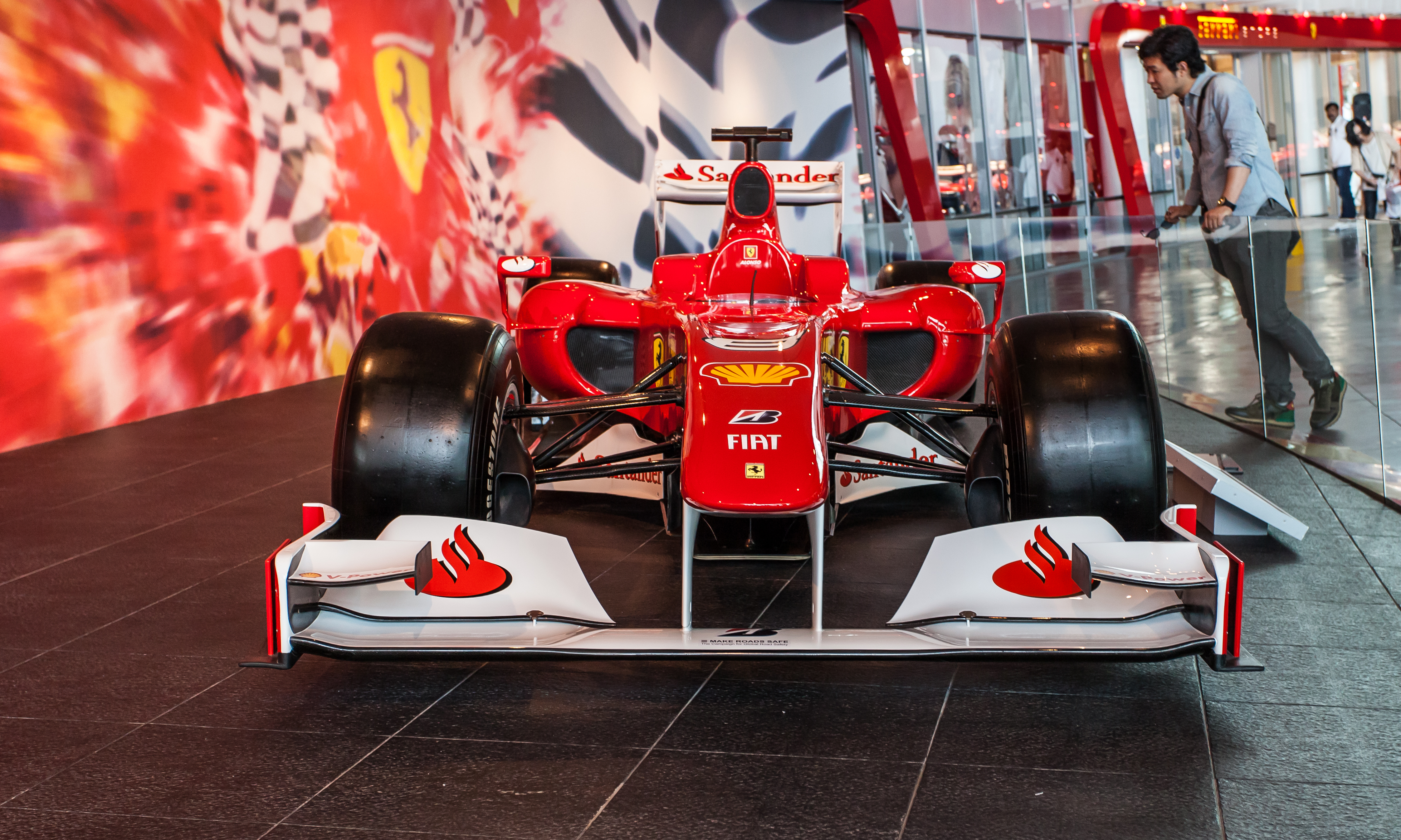 Ferrari World's Best Attractions
The park really has something for everyone, regardless if you even care about cars or not. My top attractions in no particular order were:
• Galleria Ferrari – a Ferrari lover's dreamland, this exhibition showcased a wide selection of classic and modern Ferraris. I can only describe it as somewhere between an art gallery, a motoring museum and a fashion show.
• Tyre Change Show – this might not sound particularly glamorous but it was one of the highlights of my trip. This is an entertaining show with some Italian comics combined with a cpit stophance to try your hand at a F1 pit stop For the record, don't wear heels when trying to change a formula 1 tyre!
• Mamma Rossella – a lovely open-air trattoria for a relatively reasonable cost for lunch/dinner. There's a wide range of Middle Eastern, African and European food available
• Driving Experience – the highlight of the entire trip was a chance to get behind the wheel in a Ferrari California (in red of course) with a trained Ferrari driver. Family can sit in the back so you're not on your own as you revel in the sheer beauty and opera of a 4.3 litre monster supercar.
Overall, the park is one of the best theme parks I've ever been to and had enough to keep everyone entertained.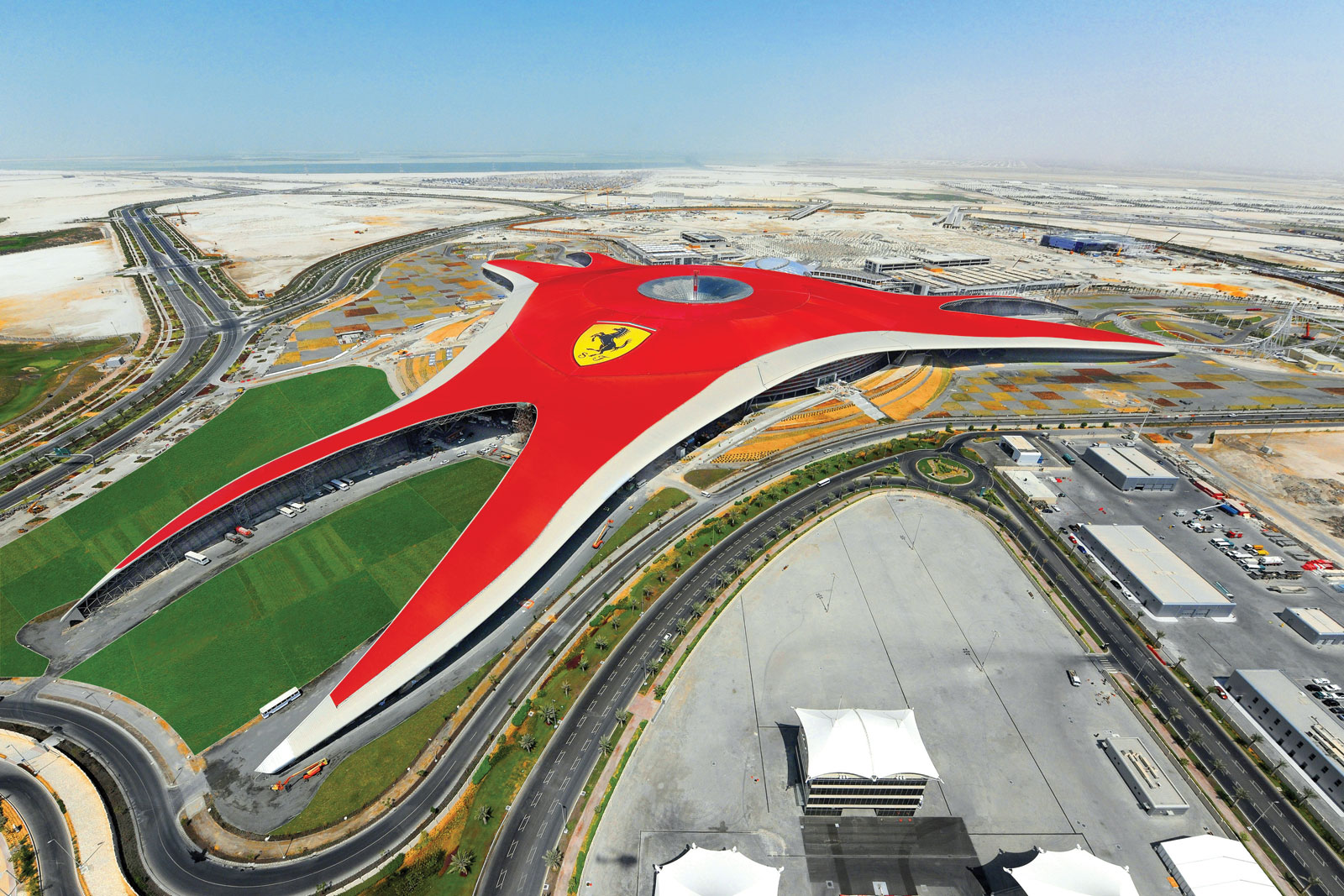 Ferrari World – Abu Dhabi UAE