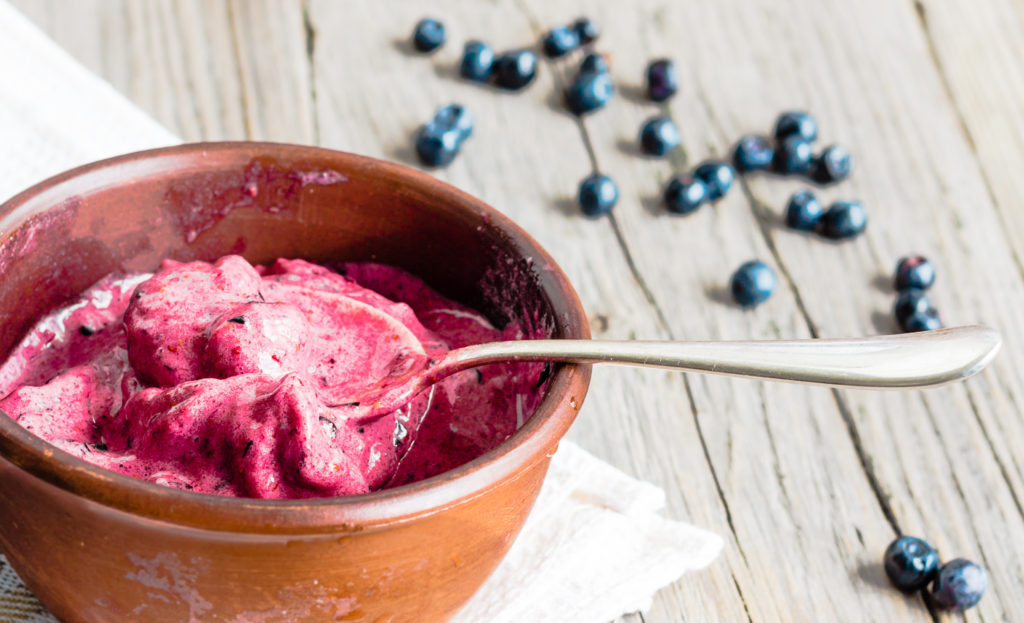 Vegan ice cream
This recipe is tried and tested by many of my friends and family and even though its vegan ice cream it's really hard to realize due to its really creamy consistancy. It doesn't contain any sugar so it's really healthy too.
This portion is designed for two big scoops of ice cream
1 banana
handfull of blueberries, blackcurrants or strawberries
honey- optional
Blend all ingredients and freeze. It coudn't be easier. Stir from time to time but dont freeze hard. If frozen hard remove from freezer for 5 mins and serve.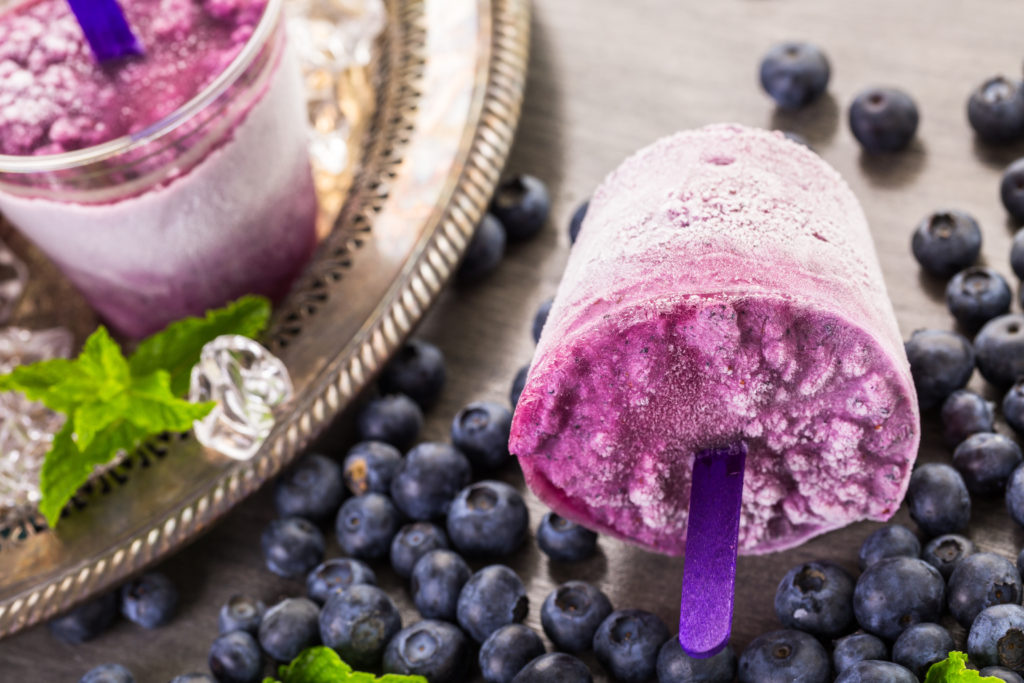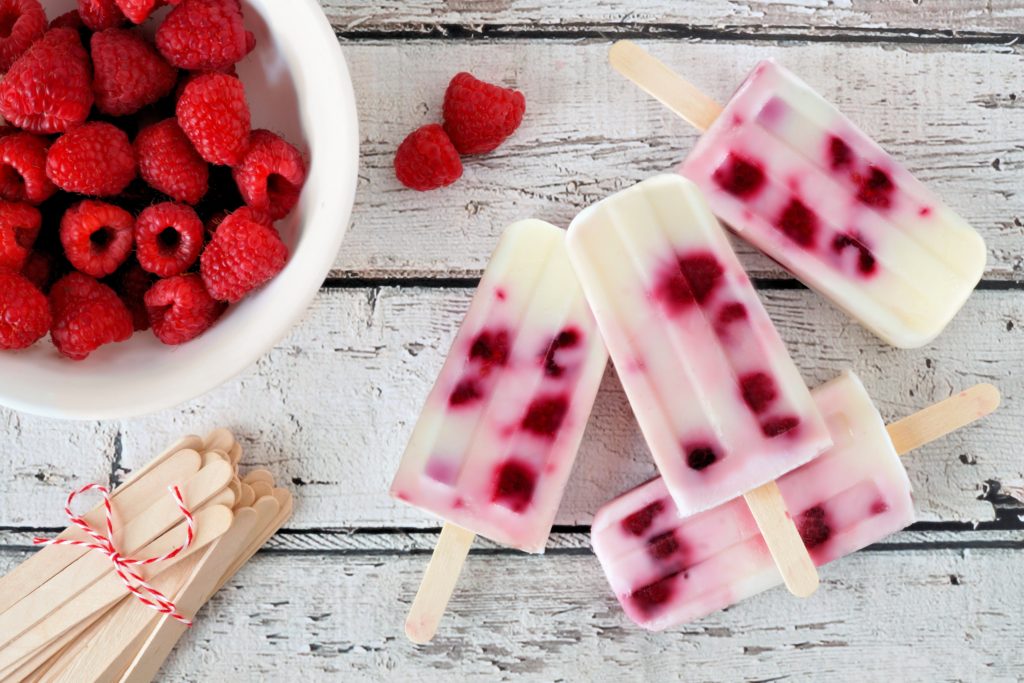 Creamy vanilla ice cream
Ice cream is one of those things that you think it's tastier and easier to buy rather than make your own. But once you make it, you will realize that it's much tastier than the ones from the market. This is a fantastic recipe that doesn't require fancy equipments and doesn't need a lot of time. Just add vanilla, cocoa, watermelon or other fruits to get your desired flavor.
2 eggs
300ml whipping cream
100g sugar
1 spoon of warm water that was previously boiled
In the first bowl, beat egg whites with half of the sugar, in the second bowl, double cream and in third egg yolks with remaining sugar and water(beat until white). Gently fold all three mixtures and transfer to freezer in plastic box. Cover with kitchen foil and freeze for 12 hours.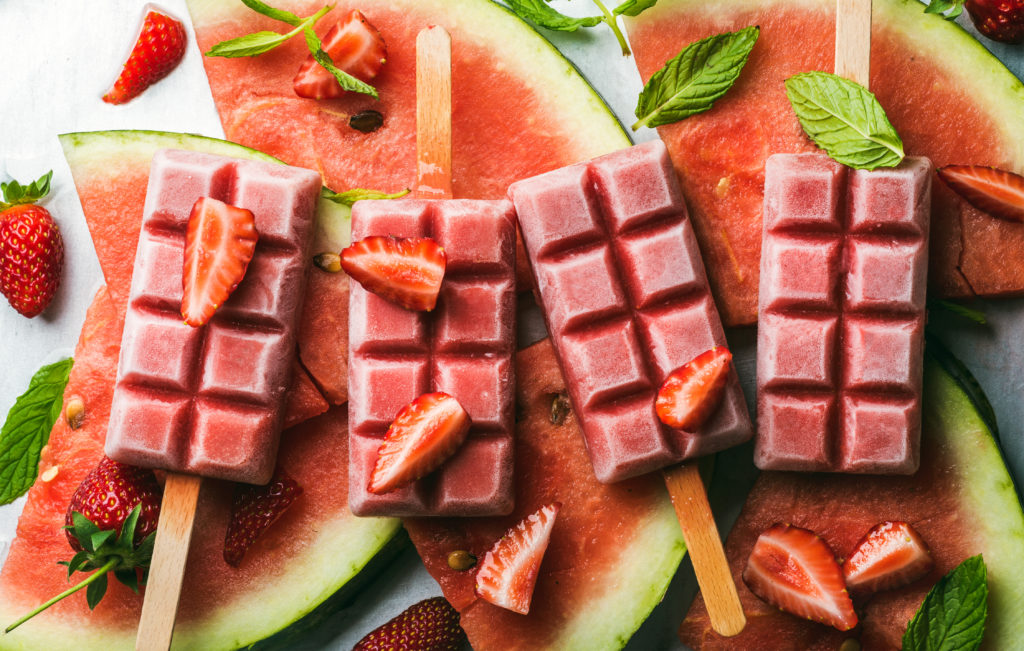 Ice lollies with fruits
Ideal for summer days fruit ice pops that you'll not be able to get in shops. Made simply with water and juice.
250 ml of water
250 ml of favourite juice 100%
1 spoon of sugar
juice of half of lemon
seasonal fruit
ice lollies trays or actimel containers with ice cream sticks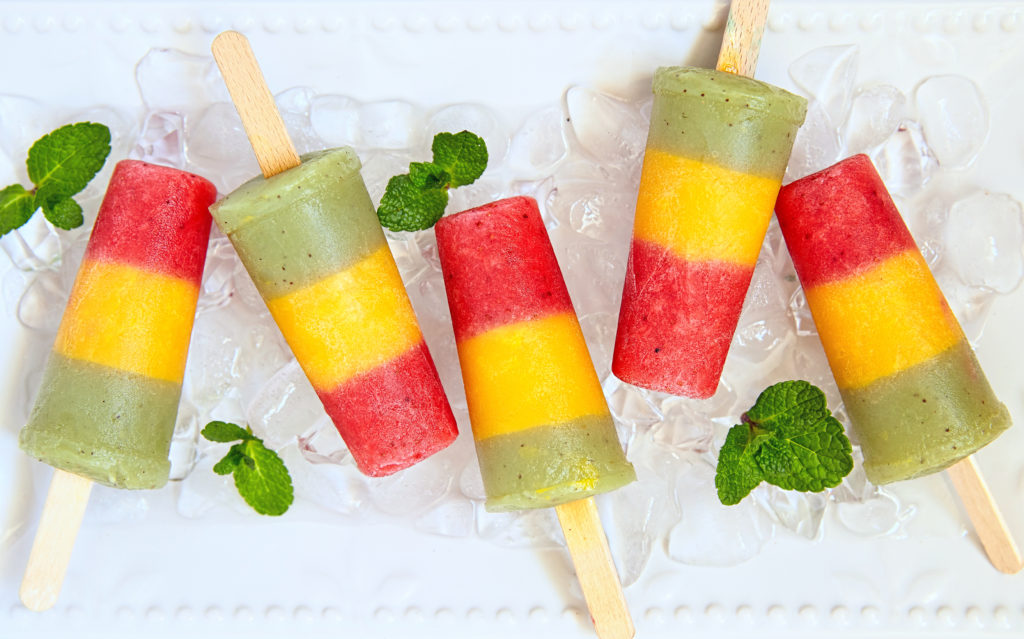 Mix juice with water. In a pan stir sugar and lemon juice and bring to boil. Let it cool and mix with juice mixture. Into the ice cream trays insert fruit. Cover with juice mixture. Insert ice cream sticksand freeze for few hours until solid.
If you fancy colourfull ice lollies without fruit use 3 different juices eg orange, cranberry and crushed mint with water or squashed banana. Follow instructions above. Add juice one into the trays and freeze. Then juice two and freeze again, then juice three.