How do you set your table properly?
I assume you know how to set a table, but lets say you didn't because some of you maybe rarely host a dinner… 🙂 I received an email with the question on how to set a table properly, so I thought I would answer it here!
Beautiful, you have made it this far, invitations are out and your guests are almost here.
Food is cooked, wine is chilled…  It's time for a dinner party!
Remember the famous scene in  "Pretty Woman", when Julia Roberts says "slippery little su@#%!" (watch it)
as the escargot flies from her plate… for some reason I just thought of that.
Anyway… so you're ready to set the table. Take a look below for the perfect layout.
The graphic below is pretty self explanatory (oh, and the napkin goes on your left!) You could also place the napkin in the center of the plate with a napkin ring or just nicely folded. Try a fancy napkin fold to surprise and delight your guests. And of course, don't forget your napkin etiquette during the party!
In case you want to print out: download here!
To add a special touch to your table, add flowers and candle. I personally don't like large flower arrangements on the table during dinner, because it blocks the view to your guest and it's sometime hard to have a conversation while looking through the plants :). However, simple flower arrangements are always and elegant way to add a touch of color to your table setting and highlight the theme of the evening.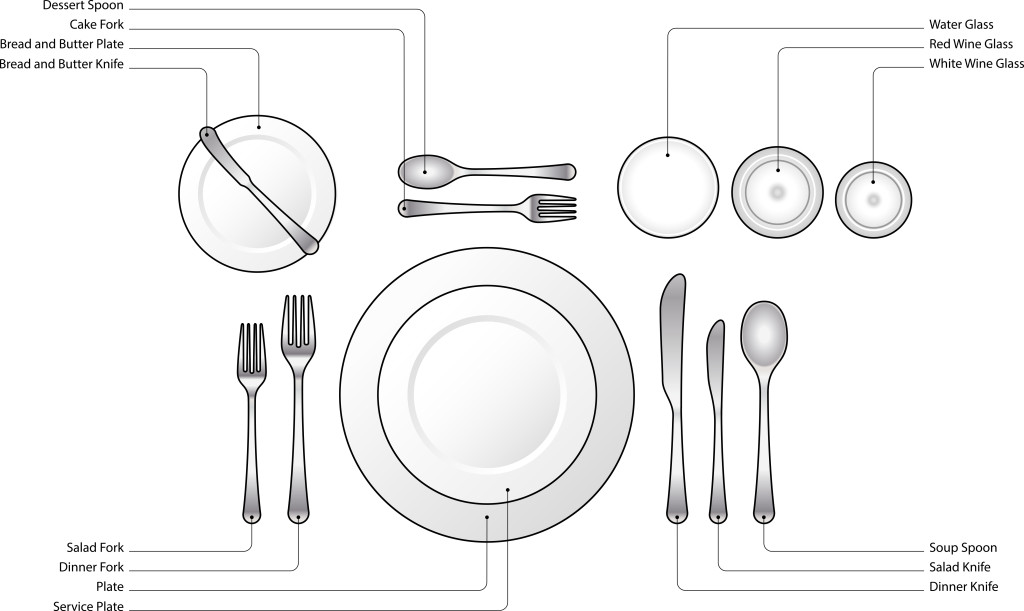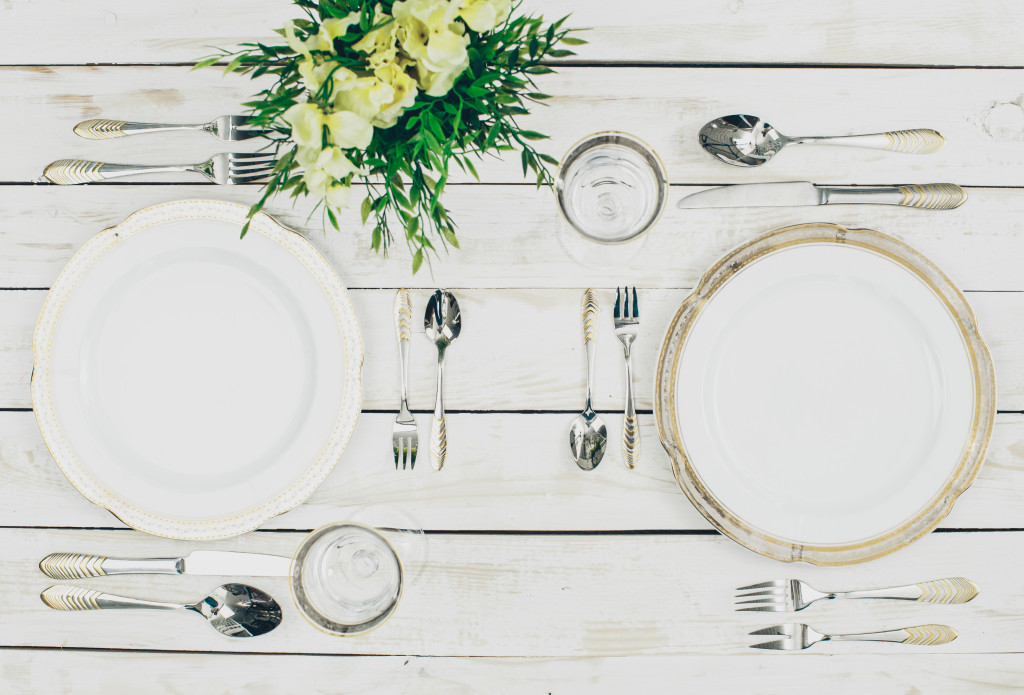 If your a perfectionist, can you spot the little mistake on the picture above…? Happy dining.