Napkin Etiquette is an actual thing… Yes..!
Let's talk about some Napkins Basics. Typically in a formal setting, your napkin will be located on the left side of your plate, or sometime in your plate.
There are many informal setting when you will find your napkin folded in your water glass, wine glass, or under your plate or inside of your soup bowl.
Now lets move forward…
Placing:
Typically, place your napkin in your lap as soon as you sit down. If you find yourself at a very formal dinner setting or a black tie event, you will follow the lead of the hostess and place your napkin in your lap when the hostess does.
You will leave your napkin in your lap during the entire meal.
Napkin Rings:
Napkin rings are not used for formal dining, you will find the napkin rings in more casual dining setting, where the napkin ring is a decorative accessory, used to add fun or highlight the theme of the table. I personally love napkin rings just to give the table setting more color.
Do not shake or pop out your napkin out of control. It looks really bad and makes you look bad. If the napkin is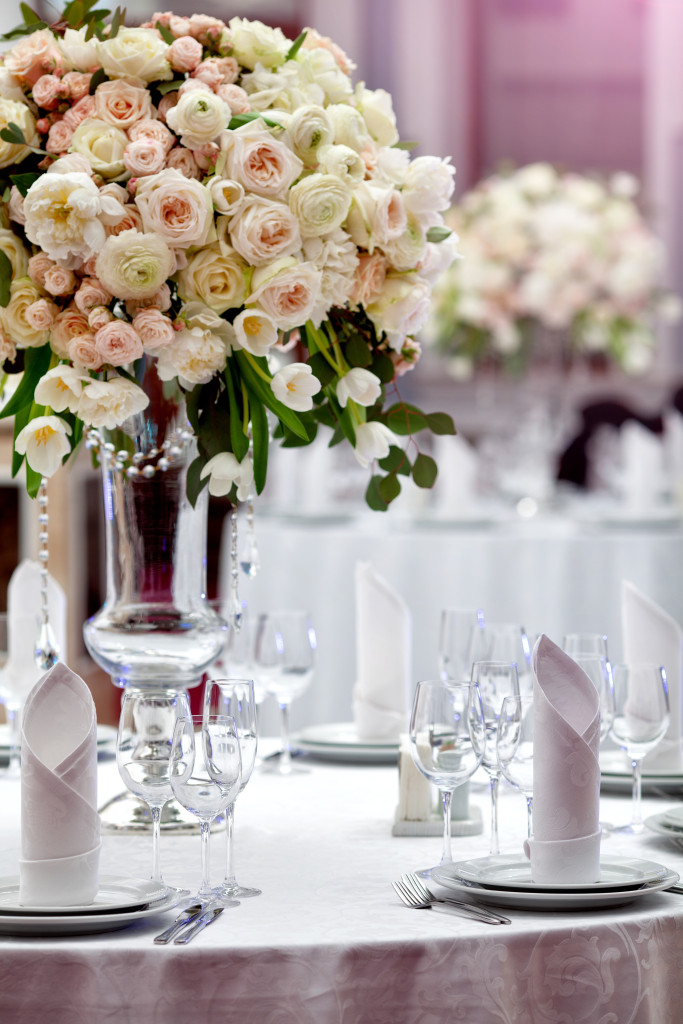 a dinner napkin, it should be remain folded in half lengthwise. Now on the other hand if your napkin is a lunch or breakfast size napkin, unfold it completely and place it in your lap.
Color:
In a formal setting, the napkins should match the color of the tablecloth, which typically would be off-white, ivory or beige. Fun colors and patterns are used for informal dinners. If you are wearing black attired it will be proposed to you if you would like a black napkin
Leaving the table:
If you leave the table during dinner it's a faux pas and a sign of bad etiquette.
Do not leave the table during the meal unless absolutely necessary.
Now if you still decide to leave the table (hopefully for a good reason) You should place your napkin on your chair, or leave the napkin face down on the left side of your dinner plate.
In some fine establishments they might have replaced your napkin while you left the table.
Sometimes it's hard to tell "are we still eating or is it time to leave?" The hostess will signal the end of the meal by placing her napkin on the left side of her dinner plate.
In that event the dinner is officially over and you can place your napkin in the center of your setting. But obviously never place your napkin in your plate.
Don't Do:

Never tuck a napkin to your shirt (that's probably the worst thing ever) or waistband.
And most importantly don't wipe your mouth with your napkin! You might think that's the strangest thing ever.
Blot your mouth but don't wipe it.
Don't dip your napkin or your fingers in your water glass! Obviously…!!
Ultimately you can do what you want of course, but if you want to make a good impression, you should probably at least follow some of these tips …