Zürcher Rahmgeschnetzeltes is hands down one of my favorite dishes.
I often have a craving for food from Switzerland, which is unfortunate when I realize that it's not available in Los Angeles. (Except if I find a specialized Swiss restaurant!)
I thought maybe you would like to try a new dish and play in the kitchen cooking "Zürcher Geschnetzeltes".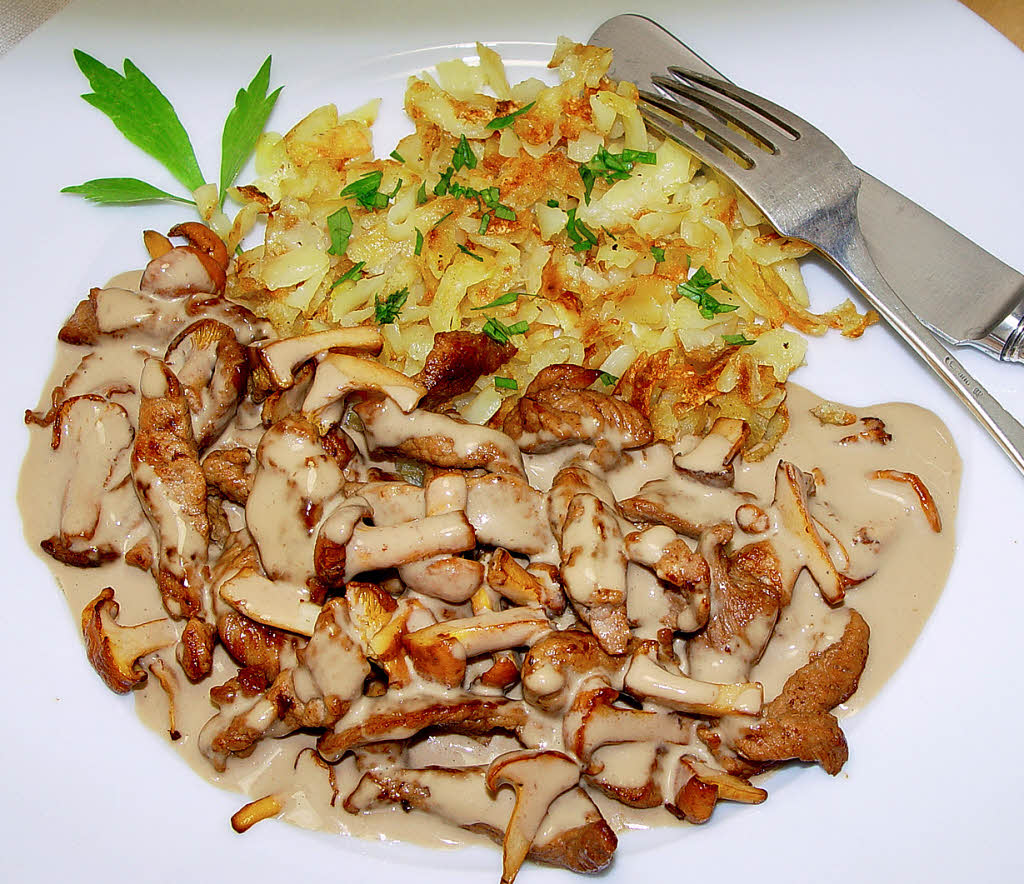 Preparation
Time: 40min.  
Cut 600g of Veal in small bite size pieces.
Clean the Champignon/ Mushrooms and cut them in small slices.
Chop the onion in tiny little pieces (however much you like)
Use a large size skillet or any other pan with a high rim. 

Heat up your skillet and wait for your butter to melt in the skillet.

Brown your veal on all sides. (Remove the veal from your pan and keep it warm on the side)
Use the same skillet to brown your mushrooms and then add the onions and let the onions get soft.
Now add the white wine and reduce the heat on your skillet.
Cover the pot and let it cook for about 5min.
Now you can add your veal to the skillet , and turn up the heat a little, add your cream to the whole mix and add salt & pepper.
Finish with a sprinkle of parsley for some decoration at the end.

Let it set for  2-3 Minutes and then serve immediately.
 You can serve it with 
Rösti
or also
Spätzli
(will be covered in an other
post
 soon!)
One of my favorite dishes ever since I was a little girl. Well, if i think about it, I am still a little girl at heart … ❤️️
Picture: stechl, via Badische Zeitung